There might be a room or even more than one room that is just too dark within your home. You know that it would look larger and feel more open and welcoming if you could make it look lighter. There are plenty of options to consider, including getting replacement windows in Laguna Niguel, CA. Here are a few ideas to help you lighten up that room to get the look you really want in the space.
Paint Light Colors
One of the easiest things you can do is paint a new wall color and make it a nice, light color. You might do a neutral in a light color or even something like yellow, light blue, or another lighter tone. These colors will allow the light that the room does have to bounce around nicely and make the room look brighter and larger. It can be fun to have a new color in the space and it can really help the lighting situation, too.
Add More Lights
If you currently only have one overhead light in the room and it's just always too dark, add some more lights to make things brighter. Consider some table lamps, floor lamps, or even taking out the light you have overhead and putting in something like recessed lighting that can spread more light throughout the room.
Get Replacement Windows
While this is a larger project, if you need new windows anyways, it can really work wonders for lighting up the room. Windows today come with larger glass spaces and smaller frames so whatever you get will brighten the room, even if you get the same window style and size you had before. But there are plenty of changes you can make to your window layout to really maximize natural light as well. You can combine windows into something larger, add windows, and take professional advice as to how you can bring more light into the right places.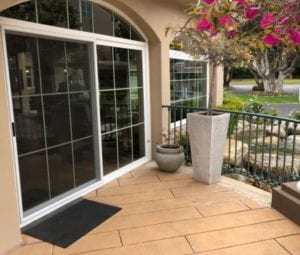 Consider The Window Coverings
The room is going to be darker if you have dark window coverings, like curtains or shades that block the light. You will want to think about the window coverings you have and how they could be hampering the light. You may want to get something that you can pull back fully, out of the way, so the light can come in when you want it to.
There are plenty of things to do to get more light into a space, but if you are ready for replacement windows in Laguna Niguel, CA, new windows will probably make the biggest difference in this goal of yours. The professionals at California Window & Solar are here to help you with the process from start to finish. We always focus on getting you more efficiency, but we will also help you with lighting issues if you have concerns in your home. We also want to stick to whatever budget you set up for the process so you won't overspend your comfort levels.