Norman Shutters: The Leader In Window Fashion
We are proud to feature Norman shutters. With over 30 years of manufacturing excellence, rest assured their shutters and blinds are made of the finest materials. Norman shutters and blinds are the prefect match for Orange County homes.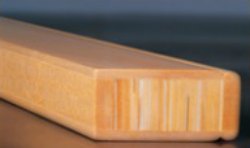 Reinforced Engineered Stiles
Multiple layers of wood are bonded together to bolster the stability of the core of the shutter stile. This provides a robust and hearty support system for the structure of your shutters.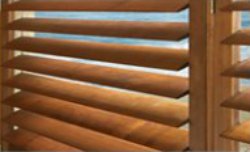 Prescription Wood Conditioning
Norman's trademarked wood drying technique dries the wood to emulate the environmental conditions of Orange County, CA. This special process reduces the opportunity for your shutters to shrink or swell once they have been installed, and they look great with new replacement windows and doors.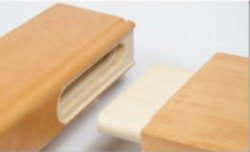 Mortise and Tenon Joint
Traditionally used in demanding furniture manufacturing, mortise and tenon joints are designed to withstand even the most demanding day-to-day operation of plantation shutters.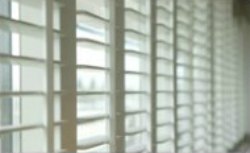 Patented Polypropylene Coating
Superior to traditional paints, Norman's patented polypropylene coating makes the shutter surface extremely durable and resistant to cracking or chipping.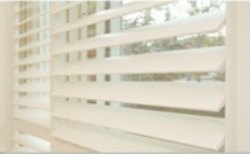 Invisible Tilt - A New Generation In Louver Tilting Mechanisms
Function, performance and style. Invisible Tilt is engineered to enhance the beauty of your shutters. Unobstructed view, streamlined appearance, tight and even closure, no protruding parts; the louver tilting mechanism has just evolved.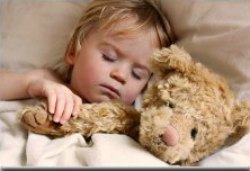 Safety First
Norman window shutters are cord free and therefore no cords or loops that are within children's reach. Additionally, they are free from lead and soluble heavy metal surfaces. These wood composite shutters do not release Volatile Organic Compounds. Because the safety of your family is important, Norman's flame retardant coating meets the stringent flammability testing requirements established by the National Fire Protection Association. 
Contact California Window & Solar
---