When you are ready to get replacement windows in Mission Viejo, CA, there are a lot of decisions to make and a lot of choices ahead of you. While there isn't really a right or wrong order to make those choices, it can be easier to put them into a certain order. You can take things step by step and make one decision at a time, taking your time with each thing you choose. Here's a possible order of events for making these choices. 
1-The Window Frame Material 
Most people choose the frame material you want for your windows first. That's a huge decision to make and you will want to ensure that you decide the right thing for your home. Most people get vinyl for their windows because it's a highly energy efficient material. It also costs less than other materials. That makes it cost-effective and easier for most homeowners to afford. But you aren't giving up any quality in order to get something that costs less. Not at all. 
2-The Style 
Once you know what type of material you want for your frames, you will then want to decide what style you want on the windows. That might mean the same thing for every window of the house, or it might mean that you mix and match a bit. Take your time and go room by room to see what works best in each room. Some rooms might need some stationary windows while others will have all casement or double hung options. 
3-The Glass Pack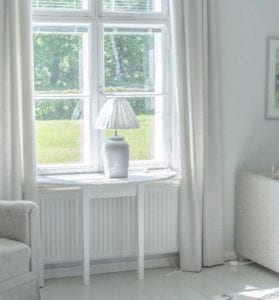 Once you have material and style under your belt, start to think about the glass pack you want for the windows. This is a huge decision and you should definitely take your time thinking about the options. The glass pack can be standard, which means double pane glass with air fillings between the panes. Or you could go with upgrades. Those include going to triple pane glass, filling the spaces with inert gas instead of air, and putting low-E coatings on the glass for further efficiency. You can get any combination of those upgrades, or you can even get them all. What you decide will directly impact your house and the results you get. 
4-Frame Colors 
After you get efficiency things out of the way, it's time to start thinking about the window's appearance. The color of the frame will make a big difference in that area. Most people go with white as a classic color that won't go out of style, but there are plenty of other options as well. 
There are many other decisions to make when you get replacement windows in Mission Viejo, CA and the order of those decisions doesn't have to be the same for every client. The professionals at California Window & Solar will make sure you know everything you have to decide so you can take your time with each choice and get just what you want and need for your project.