When you invest in replacement windows in Anaheim, CA, you want to love the results. And you should. You need to take your time with the process and listen to professional advice so you are sure that you are going to like what things look and feel like after the installation. But there's always the possibility that you will have window woes once they are installed. However, you can avoid these woes in a number of ways. Here are a few woes and how you can avoid them.
Your Windows Aren't Performing As Promised
You were careful about reading the labels and you know what the windows were supposed to do for your house. But they aren't. What happened? The most likely cause here is that you didn't go with a professional installation. You can avoid this low performance level by getting your windows professionally installed. IF they were installed by professionals and there's still an issue, the professionals will come back and fix it. If they weren't professionally installed, they more than likely won't perform well and you're stuck with that. Plus, the manufacturer won't stand by their warranties, either. That's not a good thing for anyone.
The Colors Clash With Your Home
The window color you choose is very important to the overall appearance of your windows, and your house. If you choose a color because you like it and don't consider what it will look like on your house, that can cause woes later. You might try painting your house to look good with the new window colors, but that's just another chore to take on—one you weren't planning to do right now. Instead of allowing this to happen, take color samples to your home and look at them against the house at different times of the day. Not only do you want to know what they look like now, but also thing of the future and what you might do to the home so they will still look nice then.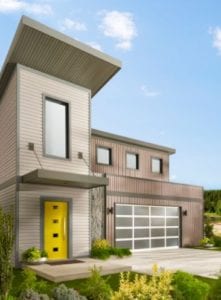 Functions Aren't Lining Up Well
You got casement windows because they are the most efficient operational window, but now you realize that the casement window over the deck opens out and is always in the way. This is a woe that, again, you will just have to live with, but you can avoid it if you think carefully about function before you install the windows. The professionals will have advice and recommendations for you along the way as well. They will notice these things when they consult with you in your home and they will make suggestions to help you avoid this woe and many others like it.
Once the replacement windows in Anaheim, CA are installed onto your house, you want nothing from them but the best results and the brightest appearance. The professionals at California Window & Solar can help you with that. It's nice to start with a free consultation and then, you can move forward from there once you have the information you need to make important decisions.