Replacement Windows & Doors in Laguna Niguel, CA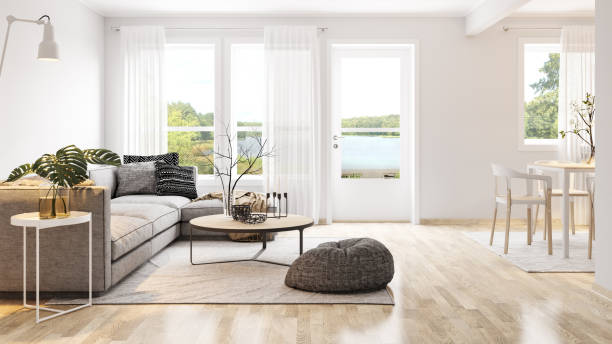 Are you looking for replacement windows and doors in Laguna Niguel? California Window & Solar is your one-stop-shop in all of Orange County and its neighboring cities. We have all types of high-quality windows and doors all made of sturdy materials such as fiberglass, wood, and aluminum. California Window & Solar also offers brands from Pella Windows and ThermaTru Entry Doors to Milgard Windows. Aside from windows and doors California Window & Solar, we install Norman Shutters & Blinds and energy-saving solar solutions.
Our highly-skilled installers were sent to InstallationMasters™ Institute for certifications for skills reinforcement to give our customers the highest professional standards. We are also a member of the Better Business Bureau and apply its principles on all of our projects. Because California Window & Solar operates on these same principles, we have earned and maintained a trustworthy A+ Rating with the BBB. If you need new replacement windows, entry doors, and shutters or blinds for your home, give us a call today at 1-949-284-7483.
Client Reviews
Whenever you have any major home improvement project that you need done, you're going to be faced with a number of key decisions. First, you're going to have to think about your budget with regard to the work that you want to have done. Next, you'll need to determine what level of work is needed, and what is not really all that necessary. This is because when you begin the process of searching for the right company to take care of this home improvement project, you could end up maxing out your budget just from the basic level of work, or you could find that you can get a lot more done within the budget that you set. It's best not to go into this process without having concrete plans and contingencies because if you do, you'll end up choosing things that don't improve your home that much.
When it comes to replacement windows, this means that you should determine which rooms in your home are the most important to have new windows, at this time. This doesn't mean that you're going to have to forego other rooms, but if you set a budget and you can only get certain rooms done right now, then you want to make sure they are done first. You can always get new windows for the other rooms later on.
Once you have your budget set and you have your priority list in place, if you end up coming in under your budget and get everything that you want done, there is still room for other improvements, but only if it's something that is going to benefit you and your home. For example, when you're considering replacement windows for the entire home and you have money left over in your budget, you may be interested in French doors for your patio, or some other room in your home.
That could be ideal, but it's not necessary.
So what do you do when you have your budget and you know what you're looking for? You search out for the best contractor or company to get the work done. You're a homeowner and your house is likely your largest single investment that you'll ever have in your life. As such, you want to be sure that any work that is done to it is done best.
You want first rate, top of the line, best of the best when it comes to home improvement professionals. Of course, you know that the best usually means more expensive, so many of your fellow homeowners in Laguna Niguel actually cut corners and choose a company or contractor who might not have as much experience, or the same level of equipment, might not be as professional in his demeanor or attitude. You choose him because you see a brief portfolio of work and you assume that he did all that work and that all of his customers have been happy with the work.
You ask for a state contractor's license, one that deals with window installation and he provides you with a number. The problem is that you don't check to verify that it's legitimate or current. That's one of the biggest mistakes that homeowners make when searching for the right home improvement contractor. They don't do their homework.
Or you might decide that you'd rather play it safe and choose a company that has a physical store location, somewhere that you can go, look around at samples, and talk to someone to get a sense of their experience and professionalism.
That's the best option when it comes to replacement windows. Not only will you be able to talk to someone before making any kind of decision, but you'll also be able to go through and physically see, touch, and try out different windows to know whether or not they will work in your home.
Now, where should you turn when it comes to these companies? What should you think about when you're finding a number of providers within the Orange County area?
All window replacement companies are NOT the same
The most important thing to note is that not all window replacement companies are the same. Not by a long shot.
Some are going to have a very small selection of windows that you can choose from. Some will have a wide range of manufacturers. Those with just about every major brand of window on the market are not necessarily better. Why? Because most windows, at their core, are essentially very similar. So you could very well be overwhelmed by too many brands, thinking that they all offer something different when in fact they offer just about the same benefits: energy efficiency, functionality, durability.
A small to medium sized window replacement company will generally have your best interest in mind when you contact them. The larger the company, the more overhead it has to contend with and that means they are going to try and make the sale, even using tired, old sales tricks to make you think that you're getting the best deal.
At California Window & Solar, we believe in being straightforward and honest with regard to the windows that we sell. We have been family owned and operated from the day we first opened our doors and that continues to this day. That means we have a vested and very personal interest in making sure that our customers are treated right from the beginning of the relationship.
It also means that we understand fully well that you may not be comfortable with us as your window replacement company. That's okay. We believe that spending ten or twenty minutes with us will set your mind at ease, but if you decide to choose another company, it's fine, as long as you're happy with the end result, which will be windows that you absolutely love.
So when you're looking for the right replacement windows and the company to help you best in Laguna Niguel, contact California Window & Solar.. We're confident that you'll realize how special we are, and how we believe you're even more special.
Window & Solar Panel Installation FAQs
Can I finance window replacement at California Window & Solar?
Yes, you can avail of financing through our partner Milgard® Consumer Advantage Program. Loans are provided by Enerbank USA. The repayment terms are 60 months. Learn more.
How does window replacement improve the overall lighting of your house?
It brings more light coming through your home. Today's window designs have smaller frames and larger glass spaces this is to improve energy efficiency on lighting and new technology on the market.
What do you need to know about replacement windows?
Getting New Windows Can Be Affordable
New Windows Can Cut Maintenance
Windows Add to Your Home Security
Client Reviews
Contact California Window & Solar
---