When you are in need of new replacement windows in Anaheim, CA for your home, you start to research the options and you will quickly notice that it is a large investment. It's definitely a worthwhile project as you will save lots of money on your energy bills and come away with plenty of other benefits. But if you don't have a large budget in place for the process, you will want to know what areas will help you to save money and still get you what you need for your home. Here are a few areas that you can save without sacrificing quality.
Get Vinyl Frame Materials
One of the first choices you make is generally the frame materials on the windows. There are plenty of options and there are many quality choices. The options come with price differences as well as other variations. Vinyl windows are the least expensive option on the market, but that's not because they aren't high in quality. Vinyl is a material that is readily available and easy to make. It costs less for that reason, but it is also one of the highest quality materials you can get. You don't have to give anything in the quality area in order to save in this way.
Stick With Standard Glass
While there are plenty of upgrades you can have done on your window's glass, and they certainly do help with efficiency and other areas, keep in mind that even standard glass is great quality today. Standard glass is double paned and has an air filling between the panes. The technological advancements make even the standards highly energy efficient and worth your time to install onto your house.
Popular Hardware Choices
You get to choose everything on your new windows, including the hardware. If you choose something expensive, it can really add up since it will go on so many windows. What you really want in hardware is something that operates well and lasts while not allowing any air to get into your house. To get that, you don't have to spend a lot. You don't need to get anything impressive or fancy to get the job done. Choose something less expensive that is popular and good at the job you need it to do.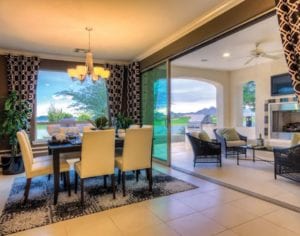 There are other areas where you can save on replacement windows in Anaheim, CA, but as you look through the options, make sure you don't cut out a professional installation. You need the professionals to install the windows in order to guarantee that they will perform as promised. You also want the manufacturer's warranty to stay in place, which won't be the case if you self-install or use anything other than professionals. The experts at California Window & Solar can go through the savings options with you and ensure that you are able to get windows that work well for a price you can afford. Then, once you have everything picked out, we can install the windows for you and finish things off right.