California Window & Solar
Read What Our Customers Say About Us
Testimonials
Read our reviews and discover why so many people trust California Window & Solar with the installation and service of their windows and doors Our friendly, knowledgeable and expert staff, make us the trusted and perfect fit for assisting you in choosing the the right windows and type of installation for your Orange County home. Read the reviews then call to schedule your free expert consultation. Why? Because you deserve the best!
More people are talking good about us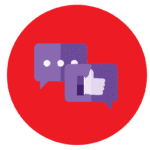 Read Some of Our Reviews
(Original Customer letters on file in our showroom located at 2915 Red Hill Ave., Bldg. D-100, Costa Mesa, CA 92626)
"The windows and doors you folks installed on our place look marvelous! As an additional benefit, we're looking forward to tracking our lower energy costs next winter and comparing them to what we spent last winter with the original aluminum frame, single pane windows and doors." "I was especially pleased with the care and attention to detail by your crew led by Joshua during installation. Each of them was willing to talk with me about what they were doing, and the steps they were trained to follow to ensure nothing was missed during installation. That made me confident that the entire job was done right. They worked quietly and quickly, and invested more than an hour each day cleaning up the work site. They even mopped the hardwood floors on the day they finished the job! Their performance was in stark contrast to that by ALL of the MANY other contractor crews we've had working in our home over the past six months since we bought the place. I was so impressed by their work and on-the–job behavior that I was comfortable giving them access to our home to install the final window on a day when we could not be with them." "Please pass along my appreciation to Joshua, David, and Jake. They are a credit to your company!"
"The three installers were clean, polite and worked so well as a team they were finished ahead of schedule. The workmanship exceeded my expectations and they even were kind enough to remove window coverings, observant of the fact that my recent shoulder surgery caused me to be temporarily useless in that area. This is what I call "Turnkey Service" and is precisely what my busy life requires. No worries, no headaches and no problems."
"As you know I hired you to put windows at the home of my elderly parents. First off you were extremely professional, knowledgeable and performed to all time frames promised. Secondly, your crew was so courteous to my parents, works well and efficiently and always cleaned up after themselves. The whole experience far exceeded our expectations."
"Thanks so much for the wonderful job you did on our windows! We can honestly say that we like them even more than we expected. Your installers were great, considerate, and did a thorough job on all aspects of the installation. We appreciate their hard work. -Rob & Robin Brennan, Irvine Thanks for doing a great job on our new windows. Your staff was very professional and efficient."
"The crew you sent to perform the installation were courteous and professional. They were careful not to damage my existing walls and wood floors. They also cleaned up the job site and left it looking better than before. It's hard to find a company that works so hard to ensure that their customers are taken care of as well as you took care of me."
Contact California Window & Solar
---