When you decide that you want to get replacement windows in Laguna Niguel, CA, there are a lot of decisions to make. You might want to change things within your house as well, and this is a great time to do just that. Many homeowners want to make their windows larger, and floor-to-ceiling windows are one option to consider. Here are a few things to think over as you judge whether or not that choice is one you want to make.
You Want To Enjoy The Views
If you have a fabulous view outside your home, the best thing you can do for your enjoyment, and for future owners' enjoyment, is to put in huge windows so you can see it. You can enjoy the view outside, but you want to see it at all times. You can see as much as possible with windows that span from the floor all the way to the ceiling. The additional cost that might come along with larger windows will be worth it to enjoy the views that much more.
Natural Lighting Is Key
One thing you might want to do through your new windows is let in more natural light. Natural lighting has a way of bringing a lot of benefits to your home. It will make the rooms look larger and more open. It will also feel more welcoming, overall, which is something you will like for your family as well as for any guests you have. Natural lighting is a huge trend that is not going out of style. You can't let in more natural light than you can with floor-to-ceiling windows.
Energy Efficiency Is Important To You
One of the reasons a lot of people get new windows in the first place is to upgrade their home's energy efficiency. You want your home to be as efficient as possible and when old windows are leaking air, it's time to replace them. Windows that are strong and new are going to be efficient, even if they span the whole wall. You can heighten your home's energy efficiency and see those energy bills sink fast.
Home Value Should Be High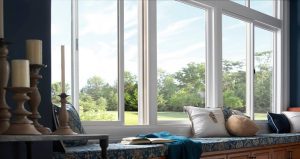 When you put in new windows of any kind, you are going to get a higher home value invested into your home. But if you put in larger windows, albeit the largest windows you can get, you will give your home an even higher value than you would have had otherwise. If you want to sell your home at a high price in the future, and enjoy it in the meantime, floor-to-ceiling windows are something to consider.
There are lots of things you might want to do to change your house when you get replacement windows in Laguna Niguel, CA installed. The professionals can help you go over your goals and consider what's best for your home – our credentials, the goals you have, and the budget you have to invest in the project. Start with a free consultation and move forward from there when you are ready.