When you decide that the old windows are your home are no longer doing the trick, it might be time to move forward with something new and fresh. If you'd like to get replacement windows in Anaheim, CA, the first thing you are going to need is a window provider. There are lots of different providers on the market. Which one should you use? These tips will help you to find the right provider.
Ask For Recommendations
Most homeowners who are trying to get new windows have never gone through the replacement process before. That means they don't have a provider in mind, right off the bat. But that doesn't mean that they don't know someone who has taken on the project. Talk to friends, neighbors, co-workers, and others you know who have gone through the replacement process recently. They may have had a great experience with a certain provider and that can give you confidence in that company as well.
Check The History/Experience
As you look into different providers, you are going to want to check into their history and experience levels. Have they been around for a long time or are they new? There might not be anything wrong with newer companies, but with companies that have a long history, you know they have staying power and know what they are doing. Experience means something and you would probably much rather work with a company that has done lots of homes like yours and knows just how to operate these replacements.
Look At The Products Offered
Once you find a company that you feel you can trust because of their experience and/or recommendations, you should look over the products they offer. If you have certain windows or manufacturers in mind, you will want to make sure that company has them available for you. Manufacturers get to choose who carries their windows and if a certain long-time, good-name manufacturer works with a certain provider, you might want to use their services since you know the manufacturer trusts them.
Compare Rates Among Companies
Replacement windows are rather costly, but you deserve fair, affordable prices. You will want to get prices from providers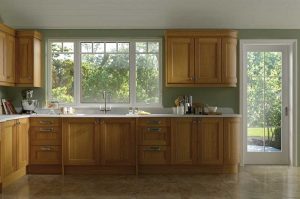 and then compare them to other providers. It's a good idea to compare like windows to like windows so you can see what prices each company offers. You want rates to include quality windows and installations, but also fair prices.
There are lots of things to consider when you are in the market for replacement windows in Anaheim, CA, but before you can get those details in order, you are going to want to have a provider on your side. Most people start by looking online to rule a few companies out. They can move forward with online reviews, phone calls, and eventually to visiting the showrooms. When you find a provider you think might work for you, have a free consultation with them and that can help you to move in the right directions for your home, the goals you have, and the budget you have in mind.