Most likely, you are going to sell your house someday. Whether it's next year or a decade from now. When you need replacement windows in Mission Viejo, CA, it's best to think about what you like and what your home needs now, but also what the future buyer might think about the options. Here are a few things to consider as you move towards new windows that will be on your house for decades.
Classic Colors
While you might like the idea of something bright and bold that stands out, going with a trend of today could outdate your home very fast in the future. Plus, you never know what a new buyer might like. Anyone is okay with a classic color that never goes out of style, but not just anyone is okay with something trendy—especially if the trend is out by the time you sell the house. Get a classic color, like white or perhaps black for a contrast, and you are safe both now and in the future.
Energy Efficiency
One trend that is raging right now, and will never go out of style, is energy efficiency. If you want your windows to perform as well as they can for you, and be attractive to future buyers, concentrating on efficiency is the best thing you can do for the process. First, you will want to make sure the windows have that Energy Star label on them. That label means that the windows have been tested and have passed certain energy efficiency standards for your region. Second, you'll want to pay close attention to the ratings labels on the windows so you can judge one window against another and see what's best. And third, you might want to add efficiency upgrades that suit your home, if you have the money in the budget to do so. Any efficiency levels you can get will help your home's bills and comfort as well as a future sale.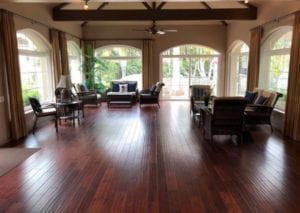 Functionality In Style
While there might be a certain window style you like or prefer, you will also want to think about how that style functions on your home and what would be best in that area. Having a double hung window above a kitchen sink, for example, can be a pain to open. A casement window with a crank, though, is easy to crank open whenever you need to, even over a sink. On the other hand, you don't want a casement window that is cranking out and opening over a deck where it might be in the way. You need to think about what the style looks like and also how it functions, both for your happiness and for future buyers.
When you are getting replacement windows in Mission Viejo, CA, ask the professionals at California Window & Solar to help you meet your goals, but also to help you think about what the windows will do for a future sale of your home so you can have it all on track.