While it's not likely that you woke up this morning and realized that your dream overnight was of replacement windows in Laguna Niguel, CA, they might be a dream of yours in other ways. You may not even know for sure that new windows are the final answer to what you want, but you have dreams for your house, and you are looking for ways to make them come true. Here are a few dreams you might have that could point you to the idea of getting replacement windows to help you get what you want.
Dream: Lower Energy Bills
Any homeowner would choose lower energy bills over large bills, right? If you feel that your bills have gotten out of control and you can't lower them no matter how often you leave the lights in your house off, you might need new windows to realize that dream. Having lower bill lets you do other things you would rather do with that money. While new windows are an investment, the idea that you can have lower bills on the other side makes it worthwhile since you know you can pay yourself back.
Dream: Comfort In Your Home
This isn't something you should have to dream about, but if you have older windows, discomfort in your house might be a fact of life. Some rooms might be cold while others are hot. You might feel the draft across your neck when you try to relax. To get further comfort, you need an even temperature in every room that you can count on. If your windows can't be repaired and sealed up to give you that, new ones can.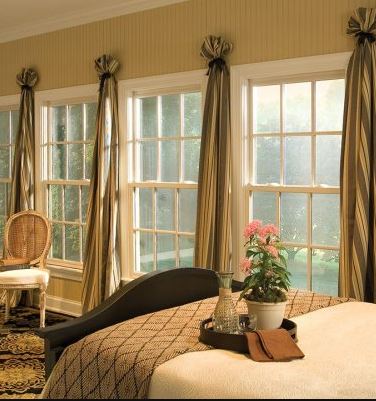 Dream: For Your Home To Look Great From The Curb
Every homeowner wants to be proud of the way their home looks and they want people to recognize the curb appeal as they walk or drive by. There are lots of things you can do to make your home look fresh again, like putting in new landscaping or painting the siding, but if you really need new windows, even those things aren't going to give you the curb appeal you really want. Windows can bring the whole exterior of the home down if they look their age and appear old and worn. New windows give the home a fresh look that heightens appeal and can even hide some of the other flaws you might see since they draw the eye.
If you have now realized that some of your dreams correlate to replacement windows in Laguna Niguel, CA, it's important to move forward with the process so your dreams can come true sooner rather than later. The professionals at California Window & Solar are here to help you in any way possible. We can give you a free consultation, either in our showroom or in your home, whatever works for you. This consultation has no strings attached and you are able to get information without feeling obligated to anything at all at this point.