When it comes to selecting new windows or replacement windows in Mission Viejo, CA, function, and aesthetics are only the beginning. There are so many different models, setups, and add-ons to consider. Choosing the correct windows for your home can be difficult. Here are some of the most popular window styles and what distinguishes them.
Double-Hung Windows
Double-hung windows resemble single-hung windows in appearance. However, with double-hung windows, both sashes move inside the frame. Because of their traditional design, these windows complement practically any home style. Because they are excellent for natural ventilation, they are most popular in locations with a moderate climate. The tilt-in sashes, which make these windows easy to clean, are their most coveted feature.
Double-hung windows are made to be easy to clean, which means you can easily wash both the interior and exterior.
Furthermore, some windows include removable sashes that make cleaning considerably easier.
Single-Hung Windows
Single-hung windows have a movable lower sash and a fixed top sash. This indicates that the bottom of the window moves up and down within the frame. These windows have a timeless appearance that complements practically any property. However, because the closed upper sash makes these windows less prone to air and moisture loss, they are most frequent in windy places.
The bottom sash of a single-hung, vertical sliding window swings up to open and allows in both air flow and light. In this situation, the upper sash is fixed. Single-hung windows are a good choice for rooms facing pathways, porches, or patios because their flush construction allows them to open and close without projecting.
Bay Windows
Try bay windows if you want windows with panoramic views. They have three holes with angled projections of 25, 35, 45, or 90 degrees. The center section of a bay window is typically fixed, while the other two sections open outward.
They are ideal for living rooms, dining rooms, and bedrooms due to their distinct angular features. They provide breathtaking vistas of the vast outdoors while also serving as a focus point for your space.
As previously said, bay windows contain two movable sashes, allowing you to enjoy a pleasant breeze throughout the hot summer months. You should expect much cheaper power expenditures in addition to the fresh air.
Awning Windows
Awning windows, as the name implies, expand to form a tiny roof over the window opening. Because the sash slants drive water away, awning windows can be opened even on wet days. You can see why these windows are so popular, especially in our area.
Sliding Windows
These low-effort windows are made of high-quality materials such as vinyl, aluminum, and fiberglass, and they open and close without projecting. Sliding glass windows open more easily and quickly than crank-style windows and are a popular choice for modern-styled homes. Milgard's magnificent horizontal and vertical sliding windows are available for purchase as new or replacement windows in Mission Viejo, CA.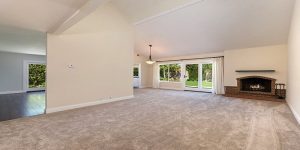 Whether you're starting a personal home project or a commercial one, we've got your back. Get in touch with us today and learn how our replacement windows in Mission Viejo, CA and exceptional installation services can breathe new life into your home! Get more information about our services by contact us today!