Double-glazed windows have two glass panes separated by a vacuum or inert gas layer. This layer reduces heat transfer from your home to the atmosphere and helps to maintain a consistent interior temperature regardless of weather conditions.
With the added robustness of two glass panes, acoustic double-glazed windows help you reduce unneeded noise while also increasing the security of your property.
For the replacement window, Mission Viejo, CA that is double glaze type, The glass is carefully placed into the frame and then secured in place with beading, firmly securing the glass into the frame.
What Is the Difference Between Single- and Double-Glazed Windows?
Take a moment to grasp the difference between single-glazed and double-glazed windows before deciding on double-glazed windows for your home.
A single-glazed window system is made from one glass pane that separates your home from the outside world. A double-glazed system, on the other hand, is made up of two glass panes separated by a vacuum layer.
Single-glazed windows are naturally 20 times less efficient than double-glazed windows. They provide little insulation or protection against intruders and are also known to allow uninterrupted noise penetration. Check out how double-glazed windows can keep intruders out of your home. Single-glazed windows are also more susceptible to condensation and have a shorter lifespan, making them a poor investment.
The Advantages of Double-Glazed Windows
The fundamental advantage of double glazing is that it reduces heat transfer, but that's not all. Here are some more reasons to double-glaze your home.
1. Lowering of energy bills
Homeowners trying to work against the weather are the leading source of excessive energy bills. When it's hot outside, you turn on the air conditioner to cool it down, and when it's cold outside, you turn on the heater to warm it up.
However, double-glazed windows help to ensure that the outside temperature has little effect on your indoor temperature. This means you won't have to overwork your air conditioner or room heater to compensate for the large temperature variations. A hot cup of coffee in a takeaway mug is one illustration of this. The thicker the walls of the mug, the better the insulation and the longer the coffee stays warm. For a cold drink, do the opposite.
2. Minimal Noise Pollution
Acoustic double-glazed windows help to reduce noise pollution significantly. If you reside in a crowded neighborhood, you will frequently be disturbed by undesired traffic noise, which might disturb your peaceful environment. If noise pollution is one of your main worries, double-glazed windows might be beneficial.
Sound, like heat, requires a medium to travel. When it penetrates the vacuum layer of your double-glazed windows, much of its kinetic energy is dissipated, and all that remains is a faint, nearly inaudible sound that is incapable of damaging anything. This is where the material of your frame comes into play. Because aluminum is a conductor, it allows heat and noise to pass through the aperture. UPVC frameworks.
3. Improved Intruder Protection
Although single-glazed windows are attractive, they are practically useless against intruders and robbers. If you want to maintain the pure beauty of your home's glass windows while simultaneously boosting protection, consider double-glazed windows.
These windows are reputed to be virtually indestructible. Along with the reinforced glass, they have a superior multiple-point locking system that is difficult to pick. In some circumstances, laminated double glass is also installed to increase security.
When it comes to increasing the efficiency of your home, double glazing is an excellent investment. It doesn't matter if you upgrade to brush-sealed sliding or the large rubber gasket of tilt and turn, to be honest, anything is better than your 3MM aluminium WA standard.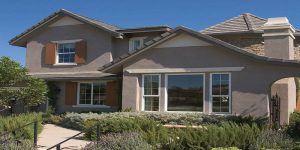 However, who you work with to help you with this is crucial since you need to consider style, types of double-glazed windows, and, of course, something that fits your budget. You may also want assistance with the structure of your property and whether roof insulation is required to get the desired outcomes and replacement windows, Mission Viejo, CA. Contact us today if you have any questions or would like to get more information about our services.