Replacement Windows & Doors in Mission Viejo, CA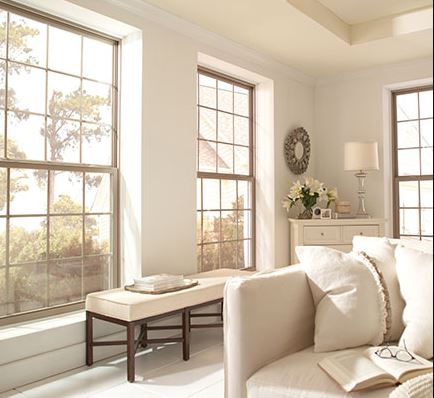 You might be having some trouble opening a few of the windows in your home. The older that windows are, the more susceptible to corrosion and other damage that can affect the way that they operate. However, do you really need new windows for your Mission Viejo home? Or could you get them repaired and working great at a fraction of the cost of replacement windows?
The starting point
When you're trying to determine whether you need to get brand new windows or not, you need a solid starting point. That would be the age of your windows.
Do you know when the existing windows were installed? If your home was built ten or fifteen years ago, then they are probably the same windows that were installed at that time. If so, then those windows are probably not of high quality.
The lower the quality of windows, the less time you'll have to enjoy them, and you might not be getting all of the benefits that brand new, modern replacement windows would offer you, such as the ability to clean both the inside and outside of the windows from inside your house, the energy efficiency that more modern windows offer, and even coatings that can block out the sun's harmful and heat generating UV rays.
If you don't know when the windows were last installed and your house is older than 20 years, you might try to determine the overall condition.
What condition are your windows in right now?
The closer that you live to the ocean, the more you're going to have to deal with corrosion. The salt air can be harmful to any type of basic metal, which is what you'll find on most window hardware points. When these locking mechanisms, handles, catches, and releases become corroded it can make opening and closing your windows more difficult.
Take a look at the condition of your windows at this time. Check different rooms in your home. Compare the north and south facing sides of your home along with the east and west. You will likely find one side of your home being more susceptible to corrosion, wear, or damage, depending on the sun, wind, rain, and other factors. Do you notice more problems with only a couple of windows in your home?
If so, then you may only need to replace those particular windows. The most cost effective solution for this situation is to replace those windows with the same size and style windows. This will make it appear as though they are the same windows, only cleaner and operating the way they were designed.
Can you still clean the glass?
When you clean your windows, do you get frustrated because no matter what you do to them, no matter what kind of cleaning products that you use, they just won't clean properly?
Perhaps you keep getting streaks across the glass. Perhaps you notice that it appears as though a thin layer of film over the glass is beginning to become pockmarked. Or perhaps there are stains that are situated between the panes of glass (the glazing). This is often due to the seal between those panes of glass failing and moisture, dirt, and other corrosion getting in between them.
What can you do about this situation? Not much, aside from having a professional window repair specialist come to your home and reseal the windows. Of course, in order to get the glass clean, you would need to completely take the glass out, clean it, then sit it again and then seal it.
Often, the cost of that can be more than the cost of new windows, and then you're still stuck with older windows that might not be as functional as you'd like, or if you want to have a completely new appearance to the rooms in your home, then this won't help you improve your home.
How important is home improvement to you?
If you prefer to improve the value of your home, or the comfort of your house, through improvement projects, such as renovating the kitchen or bathroom, or getting a new bedroom furniture set, then you may not have even though that replacement windows are one of the best home improvement projects that you could invest in.
If you look around your house and wish that there was something different, or something better, then look at the windows and determine whether or not brand new windows might actually give you that improvement that you're longing for.
Do you need new windows for your home? The simple answer is no, you don't need new windows for your home. Just like you don't really need the new refrigerator if the old one is actually working still. You don't need a new shower or tub surround, or new glass doors for your shower if the old one isn't broken.
There might be corrosion, stains, and a host of visual problems that don't do any justice for your home or what it could be, but technically you don't need any of these things unless they break. So why do you invest in them? Why do you spend the money on these home improvements if you don't need them?
It's because with new items, you end up making your house a more comfortable place in which to live. When you spend money on new appliances or furniture, it is to make the environment more comfortable and more in line with the things that you enjoy.
Think about your windows in the same manner. If you find that you would benefit (or your home would benefit) from new windows, then you should look into making this investment.
If you don't believe that replacement windows would make any difference to your home, the enjoyment of your home, or the ability to open and close them more easily, then there's nothing else to think about.
For the rest of us, when you realize that your home could benefit from replacement windows, call on California Window & Solar, the window experts serving Mission Viejo and the rest of Orange County.
Client Reviews
Contact California Window & Solar
---