The windows in your home are typically among the first things you notice, and others do as well. You may simply be tired of what you have now, or your windows may need to be changed due to age. When it comes time to finish the assignment, you might wish to take an alternative path. Before making your final selection, explore some of this more unique replacement window in Anaheim, CA ideas instead of going with the more typical options.
Discover All Kinds of Hardware
There is an infinite amount of hardware available that can be fitted to any sort of window you want to install. Consider what you can do to spice things up a little before opting with the stock or basic options. You could choose to coordinate it with your current style or décor. Choose from a variety of colors, shapes, and metals to create a truly unique design for the window. Some of the parts you can change include:
• Lift handles
• Cam lock
• Crank handles
Modify the Style
Consider replacing a plain wood window with something more interesting. There are stormproof PVC windows that are both attractive and efficient. They are available in several designs, allowing you to personalize the aesthetic of your home. Another alternative is to install bay windows in strategic areas. It will not only create a difference in that one window, but it will also offer your entire house a fresh new look.
"Combo" Picture Windows
Combining a picture window with another style-appropriate window is an excellent approach to enhancing natural light while maintaining the home's architectural features. One frequent combination for this home type is a huge picture window flanked by two casement windows. Another idea is to pair floor-to-ceiling picture windows with smaller double-hung windows and transom windows on either side. All of this adds up to a distinctively appealing aesthetic.
Consider Timber Windows
If you're concerned about the cost of window replacement, there are numerous companies that provide maintenance and draught-free wood wooden windows. You can stain or paint them to match the decor of the room in which they will be placed. If you don't want all your windows to look the same, this is a great option. They are also energy efficient and have a rustic yet modern look.
Consider Double Hung Windows
If you haven't seen a double-hung window yet, they are quickly becoming popular. Double-hung windows are distinct in that they may be opened from both the bottom and the top. It's a good alternative if you have little children or dogs and don't want to go to the bottom screen. It also provides the property with a unique appearance when the windows are opened in an unconventional manner.
These are a dream come true for those of you who can't bear the thought of having to climb a ladder to clean your windows outside. Most of them lift and tilt inward, allowing you to wash the outside while remaining safe within.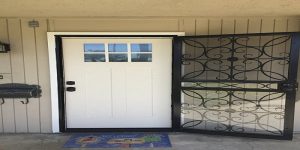 If you want to give your home a new design and look, it is always a good idea to change the windows. However, if you have never done this type of restoration project before, it can be difficult to know which solutions to select. Companies selling replacement windows in Anaheim, CA can provide some amazing ideas for people seeking unique solutions and excellent concepts that can transform a room. Contact us if you need help or have any questions about our services.