Where do you find your inspiration? Well, that likely depends on what you are looking to find inspiration for. If you want to get replacement windows in Anaheim, CA, it may be your first time getting a product of that nature and that means you might need to get inspiration as to what you want to do with the process. There are lots of places you can look to get the inspiration you want and need for this project. Here are a few options:
Visit Window Showrooms
One of the best places you can look for inspiration is a window showroom. Not only are there windows available for you to look at, touch, and inspect, but there are also professionals there who can answer your questions. They shouldn't pester you and should let you look on your own all you want, but if you do have something come up that you want to know about, they should be there to answer your needs.
Look At Magazines
Magazines have a lot of room and house pictures in them if you look at the right magazines. Perhaps visit a home improvement store and browse the racks of magazines available. You could see windows in a lot of different shapes, sizes, and varieties and that might inspire you as to what you'd like to do for your own home. It can at least give you a place to start in figuring out what you like and don't like.
Watch Home Improvement Shows
With enough channels to last you a lifetime, there's always a home improvement show on somewhere. And you can take a look at the before and after shots at the end of the show and pay particular attention to what they did with the windows. What's in style? What looks good on homes that are similar in style and color to yours? These shows can help to inspire you and give you a direction for your own project.
Have A Consultation With Professionals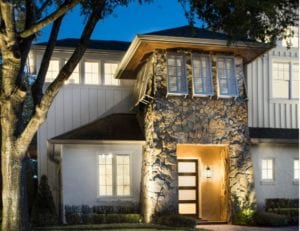 There's nothing wrong with going straight to the professionals, even if you aren't sure you know what you want yet. The experts can help you figure out what would be best for your home by showing you examples, talking through some of your home's issues, and learning about your preferences so they can give you suggestions that might work well for everyone in your family, and for your overall budget.
When you are ready to get replacement windows in Anaheim, CA, it's nice to have some goals and overall inspiration for the process. The professionals at California Window & Solar can help you find that in a free consultation or you can start on your own and look around at other windows to get it yourself. One easy thing you can do is drive around your neighborhood and specifically look at the windows that other people have on their home. That can really help you see what you like and what you might want to avoid for your own project.