You might have put off replacement windows in Laguna Niguel, CA for a while already because you know it's a large investment and you just aren't sure how you are going to afford the new windows your home needs. But once you look into the details and recognize that your old windows are costing you a lot of money that you could save with new windows, you know it's worth moving forward. There are ways to afford replacement windows through loans. Here are some options to consider.
Use The Energy Savings To Pay Back Loans
Before you fret about taking on a loan and racking up debt, remember that once the new windows go in, you are going to have a much higher value in your home. If you were to sell your home, you would get more money for it. Plus, once the windows are installed, your energy bills are going to sink nice and low and stay there. You can use that energy savings to pay your loan on a monthly basis, at least in part. You can count on having instant savings whenever you get windows that are nice and efficient.
Consider Personal Loan Options
Personal loans are one of the most popular options for people who are considering loans to pay for windows. Personal loans can be used for any reason and they are generally pretty easy to get. There are a variety of lenders out there who can help you with this type of loan. Once you pay for the windows, you have a monthly payment to make on the personal loan, which might make it easier to afford the windows.
Refinance Your House
If you have lived in your home for quite some time, you might consider using equity you have built up in your home for home improvement projects, like replacement windows. You can refinance the house, get some of that equity out, and then continue to pay your mortgage, as you had been before. It can help you to get the windows you need without making a huge financial difference in your everyday life…other than the energy savings you will see on your bills.
Use Retirement Funds
If you aren't ready to retire yet, but you have some good retirement funds waiting for you, perhaps you can take some of that money out to use it for replacement windows without penalties to those accounts. You can then spend some time building those back up and planning for the future of your retirement.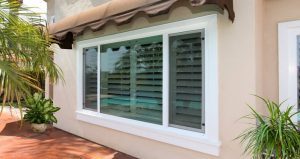 When you need replacement windows in Laguna Niguel, CA, even if you don't have the funds lying around immediately, there are loans you can take out to get what your home needs. The professionals at California Window & Solar can offer you a free consultation whenever you want to go over the details. We can come to your home and assess your situation and give you a free estimate. We'll also help with loan suggestions to help your home get what it needs.