When you have to buy replacement windows in Anaheim, CA, it's not like going to the grocery store and buying a bag of potatoes. There isn't just one cost associated with it, you pay that cost, and have the windows installed. There are a lot of details and variables that can go into the windows and as the homeowner in charge of the project, you get to choose those details. Here are a few of the costs that go into the new windows you are looking to buy. Knowing what options you have will help you to fit something into your budget.
The Window Material
The first choice you will make is the material you put on the windows you choose. That choice is very important as it will help your window identify how much energy efficiency it will bring to your house. The window material that is the most popular is vinyl. It is easy to manufacture and that causes it to have a lower price than other material options. It also lasts a long time and is highly energy efficient. Which material you choose will have a direct impact on how much the windows will cost, in the end.
The Glass Pack
When you look at window details, you will notice that you have lots of options and variables that can go into the glass. You can get standard, double pane glass. Or, you can upgrade and pay more for things like triple pane glass, inert gas fillings, and low-E coatings. All of the things you add to the standard glass pack are going to cost more, but they often save you more on energy bills, so they can be worth the extra costs.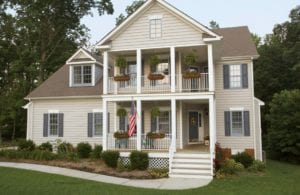 The Hardware
You even get to choose the hardware for your new windows and when you do, that will add to the cost. There are standard options, of course, and fancy upgrades. When you get something that costs more, it will impact every window and that adds up. Hardware seems like a small thing, but when you add it to every window, the price can add up quickly.
The Aesthetics
There are lots of things you can add to a window to change the overall appearance, like grids. Adding grids will add to the price of the windows. The style you choose will show a difference in the way the windows look, but will also show a difference in the bottom line.
Every detail is going to have a cost and you will want to know how to fit all of those things together in order to get the replacement windows in Anaheim, CA you can afford on your budget. If you know what you want to spend, contact the professionals at California Window & Solar and we can help you work within your budget range. We're here to help you get the windows you need at the right price so your home and budget end up in good shape all the way around.