When you are looking for replacement windows in Mission Viejo, CA, there are plenty of options to consider. One of the biggest decisions you make, and also one of the first you will make, is what materials you want for your window frames. The materials you choose will depend on a lot of things. You will likely hear that vinyl windows are the most popular today, and that's very true. There are a lot of reasons for that, but that doesn't make them the right fit for every home. When you are looking at vinyl as an option, you will want to consider if it's right for your home or not. Here are a few things to check off that might tell you it's a good fit.
The Materials Fit Your Budget
If you have a smaller budget for the project, vinyl windows can be a great fit. They cost less than other materials. When you use vinyl, you might be able to spend more on another upgrade because you saved on the material cost. Or, if you just want standard windows and that's all you can afford, vinyl materials are more likely to fit into the budget with ease. Keep in mind that just because vinyl costs less doesn't mean that you are giving up on quality. Vinyl windows are high-quality materials and will give you energy efficiency beyond what you would expect. Just because you are spending less does not mean you are giving up any quality levels.
Maintenance Is Not A Chore You Enjoy
There are plenty of home maintenance projects you can take on without having to work on your windows, too. If you'd rather cross that window maintenance off your list for good, vinyl windows are a good option. Once they are installed, they don't have to be painted to continue looking nice. You can wipe them down to clean them on occasion, but that's all the maintenance they need. Plus, they don't lose their insulating qualities over the years if they aren't maintained, like wood can.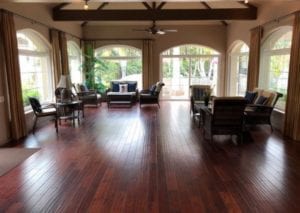 Value Is Important
When you are working on getting new windows, it's important to raise your home value. You can do that with any window material, and vinyl windows are high in value. Anyone who might want to buy your home in the future will know that vinyl windows last and bring energy bills down at the same time.
There are lots of things to consider when you are working on getting replacement windows in Mission Viejo, CA and if you are thinking about vinyl, it's a great option to go for. Vinyl windows are long-lasting, valuable, efficient, and beautiful. When you are considering any of the materials for your windows, the professionals at California Window & Solar are here to help you go over your options so you can ensure that you are making the right decisions for your home. You will want to feel good about every choice you make.