When selecting the right replacement windows in Mission Viejo, CA for your home, there are many options. One popular choice among homeowners is vinyl windows. These versatile and durable windows have many benefits, making them an excellent investment for your home. This article will discuss the top five reasons you should consider choosing vinyl windows for your home.
1.Energy Efficiency:
One of the reasons homeowners choose vinyl windows is because of their energy efficiency. Vinyl windows are designed with multi-chambered frames and insulated glass that effectively reduces heat transfer. This means your home will stay cooler in the summer and warmer in the winter, leading to lower energy bills. Additionally, vinyl windows are great at minimizing drafts and air leaks, which can also help decrease your home's energy consumption.
2.Low Maintenance:
Vinyl windows are known for their low-maintenance properties. Unlike wood windows, which require regular painting or staining to maintain their appearance, vinyl windows never need to be painted, stained, or sanded. They are resistant to rot, rust, and corrosion and won't warp or crack over time. To keep your vinyl windows looking their best, you only need to clean them with a mild soap and water solution, making them an ideal choice for busy homeowners.
3.Affordability:
Vinyl windows are often more affordable than other window materials, such as wood or aluminum. This allows homeowners to invest in high-quality windows without breaking the bank. Furthermore, since vinyl windows are energy-efficient, they can also help you save extra on your utility bills in the long run. It's a win-win situation for budget-conscious homeowners looking to upgrade their windows.
4.Personalization Features
Vinyl windows are available in a wide range of styles, colors, and finishes, making it easy to find the perfect fit for your home's design. Whether you're looking for a traditional double-hung window, a modern picture window, or something in between, you'll find vinyl replacement windows in Mission Viejo, CA to suit your needs. Additionally, many manufacturers offer personalized colors and finishes, allowing you to create a truly unique look for your home.
5.Noise Reduction:
Another benefit of vinyl windows is their ability to reduce noise from the outside. The insulating properties of the vinyl material, combined with the multi-chambered frame and insulated glass, help to create a barrier between your home and external noise. This makes vinyl windows an excellent choice for homeowners living in the urban areas or near highways, as they can help to create a quieter and more peaceful living environment.
Conclusion: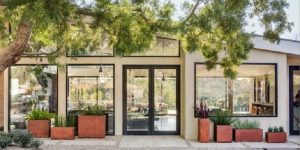 When choosing windows for your home, vinyl windows offer many benefits that make them an excellent choice for you. Their energy efficiency, low maintenance, affordability, personalized options, and noise reduction capabilities make them a wise investment for any home. So, when it's time to replace or upgrade your windows, consider the advantages of vinyl windows and how they can enhance your home's comfort, beauty, and value. Ready to connect with our team? Click here to contact us today at California Window & Solar.