Upgrading your home with an energy-efficient replacement window in Anaheim, CA, can significantly impact your energy bills and the overall comfort of your living space. In California, residents can enjoy the benefits of retrofit windows, which provide an eco-friendlier and more cost-effective alternative to the traditional window. This article will outline the benefits of retrofit and energy-efficient windows, highlighting their features and discussing why they are brilliant for homeowners.
The energy-efficient window can dramatically reduce energy consumption and lower utility bills. They are designed to minimize heat transfer, keeping your home cooler in the summer and warmer in the winter. This helps you save money and reduces your carbon footprint, making your home more environmentally friendly. On the other hand, Its an ideal solution for those who want to improve their home's energy efficiency without undertaking a complete window replacement.
Retrofit windows are installed directly into the existing window frame, eliminating the need for costly and time-consuming demolition work. This process is less invasive and can be completed much faster than a total window makeover, causing minimal disruption to your daily life. Furthermore, it offers similar energy-saving benefits to window replacements, making them an appealing option for homeowners.
One of the critical advantages of retrofitting is their ability to improve your home's insulation. They create a tight seal around the existing window frame, preventing drafts and air leaks. This helps maintain a consistent indoor temperature, reducing the strain on your heating and cooling systems. Consequently, retrofitting windows can lower your energy costs and improve the overall comfort of your home.
In addition to the energy-saving benefits, it also offers aesthetic advantages. They come in several styles, materials, and finishes, allowing you to choose the perfect option to complement your home's design. This can significantly enhance your property's curb appeal and increase its resale value. Window replacement, however, provides the opportunity to completely revamp your home's appearance and style with new, energy-efficient windows.
Things to Consider:
When considering window replacements or retrofit, choosing a reputable company is essential to ensure a high-quality installation. Look for a company with a strong record of accomplishment, excellent customer reviews, and a commitment to using top-quality materials. An experienced company will be able to assess your home's specific needs and recommend the most suitable solution for your property. Whether retrofit windows or replacement windows, homeowners will benefit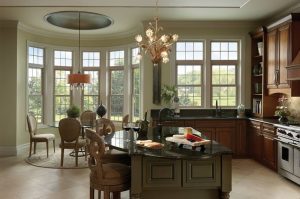 In conclusion, upgrading your home with energy-efficient window replacements in Anaheim, CA, is a wise investment that can lower your energy bills and increase your property's value. Retrofit windows offer a more affordable and less invasive alternative to the traditional window providing similar energy-saving benefits and improving your home's insulation. You can enjoy a more comfortable and environmentally friendly living space by opting for retrofit or window replacements. Remember to choose a reputable company to ensure a high-quality installation to reap the full benefits of your energy-efficient home upgrade. California Window & Solar are ready to assist your need. Call us now at (714) 434-8650.