There are so many advantages you get from replacement windows in Laguna Niguel, CA that it can amaze you to see the long list. But even some of the biggest advantages can give you good reasons to go through with the process. Here are a few things that you might need to consider as you waver about whether or not to move forward with the process.
Give Your Home Comfort
You want your home to be comfortable and it can be again when you get replacement windows installed. Comfort is something priceless that you deserve in your home. When you have air drafts and wavering temperatures, your home is no longer comfortable. Putting the new windows on will help you to restore the comfort in your home. The temperatures are there for you to enjoy. Just put your thermostat at the certain level and then, you will have that comfort.
Reduce Your Energy Bills Nicely
When you seal up your home and there are no more air leaks, you have the energy efficiency you want in your home. You can reduce your bills when you keep the efficiency levels high. You are no longer wasting energy and you only have to pay for the energy you are actually using. Seeing that energy bill go low and stay low is a huge bump to your confidence. You can enjoy that savings and spend that money on other things, or even pay yourself back for the investment in the first place.
Add A Fresh Look Inside And Out
Your home might be fading as it ages and it can be hard to maintain things that really just need to be replaced. Replacing your windows can give your home a fresh look from the curb, but it can also give you a fresh look on the inside. You get more natural light and the frame color and style will show from that side of the wall as well. That fresh look is something that can raise value and make your home a better place to live.
Bring In Natural Light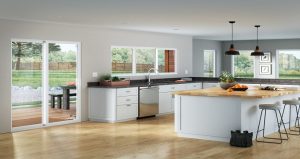 When you get your new windows installed, you can get the same size and style and it will still bring in more natural light than before. Windows today have larger glass spaces because the frames don't have to be as large. If you focus on lighting, you can also bring in more light by adding windows, making windows larger, and combining window banks into one area. That natural light can make your home look better and you might even feel better and more productive at the same time.
If you are looking into replacement windows in Laguna Niguel, CA, take a look at the above advantages of that project and think carefully about how badly you want and need those benefits. If you really need new windows, the professionals at California Window & Solar can tell you as much during a free consultation and assessment. We're here to let you know what recommendations we have for your project.