Privacy is a fundamental aspect of our lives that we often take for granted. In an era of increasing digital surveillance and constant connectivity, safeguarding our personal space has become more critical than ever. While numerous technological solutions are available to protect our privacy online, we must recognize the importance of physical privacy within our homes. This article will explore the privacy factor offered by shutters, blinds, and replacement windows Laguna Niguel, CA and how they can enhance our privacy and create a sanctuary away from prying eyes.
1. Control Over Natural Light and Visibility
One of the primary benefits of shutters and blinds is the level of control they provide over natural light and visibility. By adjusting the slats or raising and lowering the blinds, homeowners can customize the light entering their space. This control allows for effective indoor lighting management and grants the flexibility to create varying levels of privacy.
2. Protection Against Unwanted External Views
Privacy is essential in maintaining a peaceful and secure home environment. Shutters and blinds act as a physical barrier that shields the interior from the outside world, preventing unwanted external views. Whether you live in a bustling urban area or a suburban neighborhood, these window coverings offer protection against prying eyes.
3. Maintaining Privacy Without Compromising Style
Privacy doesn't have to come at the expense of aesthetics. Shutters and blinds are available in various designs, materials, and colors, allowing homeowners to find the perfect match for their interior decor. Whether you prefer the classic elegance of wooden shutters or the sleek, modern look of vertical blinds, there is a style to suit every taste and home design.
4. Energy Efficiency and Privacy
Shutters and blinds not only enhance privacy but also contribute to energy efficiency. When closed, they provide an additional insulating layer, reducing heat transfer and helping to maintain a comfortable indoor temperature. By minimizing the need for excessive heating or cooling, these window coverings contribute to lower energy consumption, thereby reducing utility bills and environmental impact.
5. Noise Reduction and Privacy
Privacy extends beyond visual boundaries. Shutters and blinds also reduce noise, creating a more tranquil living environment. The thick materials and design of these window coverings help absorb and dampen external sounds, enhancing privacy by minimizing noise disturbances from the outside world.
6. Security and Privacy
Enhancing privacy is not only about keeping prying eyes out; it also involves ensuring the security of your home. Shutters and blinds can serve as an additional security measure, making it difficult for potential intruders to see into your living space. When closed, these window coverings give the impression that the home is occupied, as a deterrent to burglars.
7. Privacy in Different Areas of the Home
Shutters and blinds offer versatile privacy solutions for various areas of the home. For bedrooms and bathrooms, where utmost privacy is desired, blackout blinds or shutters with solid panels can block out light and prevent visibility. In living areas, where a balance between privacy and natural light is often desired, blinds or shutters with adjustable slats provide the ideal solution.
Conclusion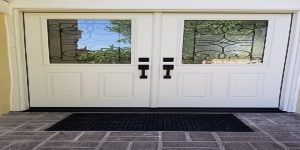 In an increasingly interconnected world, preserving privacy within our homes has become more crucial. Shutters, blinds, and replacement windows Laguna Niguel, CA offer a practical and stylish way to enhance privacy and create a peaceful sanctuary from prying eyes. With their ability to control natural light, protect against external views, contribute to energy efficiency and noise reduction, and provide an additional layer of security, these window coverings are an excellent investment for homeowners seeking to maximize privacy while maintaining style and functionality. So, if you're looking to enhance the privacy factor in your home, consider the versatile and practical solutions offered by shutters and blinds. You may contact as at California Window & Solar.