When you get replacement windows in Newport Beach, CA, there are things you have to do before the new windows can be installed. You have to take down the pictures from the walls with windows and, of course, you have to take down the window treatments that are covering the windows. Once the new windows go in, you'll have a fresh look on your home inside and out. When you take those window treatments down, you may realize they are as old and shabby as the windows were. It can be hard to put old coverings back up over brand new windows. It is often a good time to make a change in that area as well. Here are a few things to keep in mind if you are considering getting new window treatments along with your replacement windows:
Take A Look At The Budget
Your budget is important when you get replacement windows. It's a good idea to figure out how much you have to spend and then tell the window representatives so they can help you find the right match. Perhaps you found great windows at a smaller cost than you could absolutely afford to pay. That means you have money left over that perhaps you could put into window coverings. Or maybe you were certain you wanted new window coverings to go with the new windows and you decided to work out a budget right away. Decide how much you will spend on coverings, just like you decided to spend on replacement windows, and go from there.
Get Something To Go With The Windows
When you get new windows, you have certain goals for them. Perhaps you got new windows in order to let in more light or get a better view. You don't want your new window coverings to go against the goals you have for the windows. If you wanted something to let in more light, you don't want something that will block out the light all of the time, right? Find something that goes along with the window goals.
Consider Shutters
Window shutters are permanent fixtures in your home, and they are the highest value covering. They are able to give you a variety of light filtering options and they look great with pretty much any home. They might be something to consider if you want something high in value that will highlight your new windows.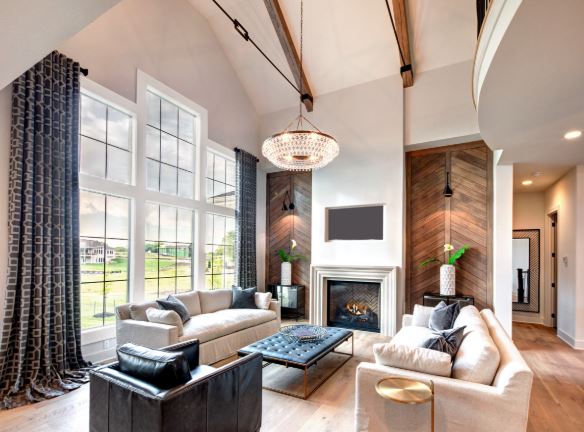 If you are ready for replacement windows in Newport Beach, CA, when you take down your window coverings, you might want to replace those as well. You certainly don't want old window treatments to drag down the rest of the project. The professionals at California Window & Solar can help you figure out what windows will meet your goals, whether you want more efficiency, more light, or all of the above. It's also the perfect time to start looking into the window covering area as well. We'll help you with the windows and you can go from there.