Having wood windows on a home can be nice, for a while. Wood is a great insulator and it looks warm and welcoming as well. But eventually, your wood windows are going to wear out and when you are in the market for replacement windows in Mission Viejo, CA, you might consider switching over to vinyl materials. Vinyl is the most popular material on the market today for new windows and there are plenty of reasons why that's the case. Here are a few reasons why you may decide to switch from old wood windows to new vinyl windows:
Reason 1: Avoid Maintenance
When you're honest with yourself, did you really enjoy the maintenance the old wood windows took? Painting and scraping the weekend away to get the windows looking nice again isn't' most people's idea of fun. While new windows are going to look great, for a while, eventually, you're going to be in the same boat. They need maintenance on a regular basis and that's all there is to it. Instead of going through that again, getting vinyl windows means avoiding that maintenance. You don't have to paint because those windows can't be painted. And they'll look great and hold their insulating qualities, too.
Reason 2: Less Costly
If you were to compare any window that is exactly the same in every way other than the material to a vinyl window, the vinyl window is going to cost less. This fools some people because they think since it costs less, that means it is lower in quality, but that's not the case. For windows, vinyl is actually higher in quality over other materials. You get to pay less, and you can get the highest quality possible. It takes a lot less time to pay yourself back for the investment, too, since the overall cost is lower.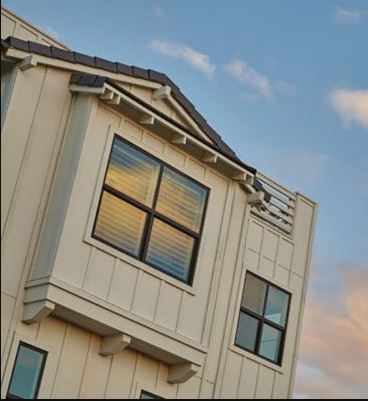 Reason 3: Long Home Value
It's nice to raise your home value with improvement projects and any material you put on new windows will do that. But other materials, like wood, may not keep the home value high for as long because there can be issues with that material. If you don't maintain it extremely well, those windows can rot and warp. Vinyl doesn't do that. It raises the home value and keeps it nice and high.
When you are in the market for replacement windows in Mission Viejo, CA, the materials you choose for your new windows can make all of the difference in your happiness after installation. If you currently have wood windows, you might want to at least look into the options and consider the vinyl alternative. At California Window & Solar, we simply want you to have the information you need to make the best decisions for your home, whatever that might end up being. Call us with any questions you have or to set up a free consultation to start looking into what you might want to do to meet your goals and satisfy your budget.