When you decide that it's time to get replacement windows in Laguna Niguel, CA, there are lots of things you will have to think over and decide. Once you have the perfect windows ordered, all you have to do is wait for the installation process to take place and you can start enjoying the results. One of the things you have to do to get ready for that installation is take down your window coverings. At that time, you might realize your old treatments are going to make your new windows look rather drab. It's a good time to get new window coverings since the old ones are already down. Here are a few tips for choosing those new window treatments to cover your new replacement windows.
Figure The Budget
Replacement windows are a large investment and you are going to want to think about how much more you can afford for window coverings. Perhaps you planned to take on these two things at once all along, and that's great. Think about how much the windows are costing and how much you can afford to spend on the window coverings to replace what you had before.
Consider Your Style
You have a certain personal style and your home has a style, too. You want your window coverings to go along with your home's look, but you also want them to have personality and a style you appreciate as an individual. That might mean you want something with color on it, or it might mean you want something elegant and classic in appeal.
Remember Functional Needs
Window coverings are a lot about appearance, but you also have functional needs that you want to meet when you get these products installed. You might want to insulate the home and help with efficiency even further, for example, or you might want to block out natural light when the coverings are closed. Consider the functions and then choose window treatments that will highlight those needs.
Look Through Options
Any provider is going to have a lot of different options and you are going to want to look through them all and consider them with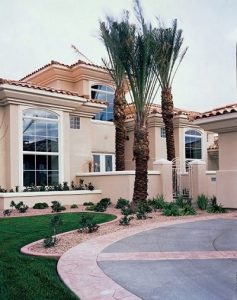 18 great care. You might think you want shades, but once you see the benefits and beauty of shutters, you decide to go that way instead. You're never going to know what's best until you see the options and discern from there.
Take Samples Home
Once your windows are installed, you can easily take home samples of different colors and options so you can look at the window covering details in your home and with the exact items that you are pairing them with. It's a good idea to see exactly how everything lines up and looks in the lighting of your home.
When you are going to get replacement windows in Laguna Niguel, CA, you don't have to stop there. You can also get new window coverings and that project goes well with new windows since the coverings have to come down either way. See our standards.