If you have a modern home, you want to be able to choose the best kind of replacement windows that can showcase that style. It is not always easy to know what options will suit a modern home best. To make this a bit simpler, there are some tips that providers of replacement windows in Anaheim, CA want you to consider.
Floor-to-ceiling windows are an excellent way of highlighting a modern style. They allow in lots of light and tend to have minimalist frames that do not obstruct your view. They are great for living rooms and they can also make the transition between indoor and outdoor spaces much easier. For these kinds of windows, casement and owning windows work best.
Providers of replacement windows services also recommend simple casement windows. They are sleek and are easy to use. They also offer simple maintenance since they do not have many nooks and crannies where dirt and debris can hide. The sleek design makes them a great choice for any home that has a more modern look.
When choosing replacement windows for a modern home you need to be sure that the materials the window is made of is right. Options like fiberglass or vinyl can bring that modern style that you want. They also come in lots of different colors and styles, so you do not have to feel limited in what you choose. Some people prefer to stick with wood for modern windows but do remember wooden windows require more maintenance and are not as sturdy. They also tend to be more expensive.
Sliding windows are another excellent option if you want to keep your home looking modern. They can be made to fit spaces that are not of a standard size, and they allow lots of light into the room while keeping the view unobstructed. Sliding windows can be a lovely addition.
Skylights are another modern choice. They offer privacy and add beautiful ambiance to any space. They are also some of the most secure window options out there because they are not easy to access. They come in lots of different options, including ultra-modern ones.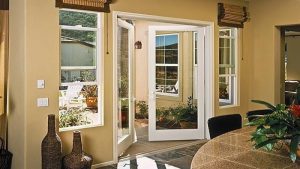 These are all important choices you can make for a home that is modern and that has a more minimalist feel. Be sure to consider all of the material options, like fiberglass and vinyl, so that you can get the exact sleek look you would prefer. Consider options like sliding windows, which can be customized, as well as skylights. For simpler options, casement windows are an excellent choice. If you are still not sure about what kind of window options would suit your modern home best, you can always reach out to a provider of replacement windows Anaheim, CA like us. Our team has years of experience helping people find the exact kind of replacement window options for their homes, so do not hesitate to contact us. You can give us a call right now or you can visit us today to speak with one of our experts about this and much more.