Vinyl replacement windows, in Anaheim, CA are often the least expensive of any replacement window frame type, and they are also the most energy-efficient, particularly when compared to their wood and aluminum counterparts, and are one of the greatest selections among the many various types of windows available today.
Throughout the last decade, vinyl has been the frame material of choice for replacement windows, Anaheim, CA, and doors, as well as new construction. Prior to the introduction of these windows in 1979, the window market was dominated by aluminum and wood frame windows.
As federal energy requirements become more severe, energy-efficient vinyl has emerged as the best performer. Professionally installed and well-sealed windows keep indoor temperatures stable in all weather conditions while also delivering fresh air and natural light. If you need new windows for your home or simply want to upgrade to more energy-efficient, low-cost, and visually pleasing windows, vinyl replacement windows are an ideal option.
Replacing your old aluminum or steel-framed windows and doors with modern vinyl frames is one of the best investments you can make in your home. You'll save money on electricity while boosting your home's curb appeal and resale value.
Why are Vinyl Windows Used?
When compared to wood and aluminum window frames, vinyl window frames are thought to be the most energy efficient.
If you are planning to build a new house, renovate your current home, or simply replace your old or damaged windows, vinyl windows are an excellent choice for a variety of reasons:
Completely Cost Effective
Vinyl is inexpensive. Because it is simple to manufacture and manipulate for a wide range of items, including windows of various shapes and sizes, vinyl is one of the most cost-effective alternatives for new windows.
Vinyl windows help to save energy. Because vinyl is naturally insulating, you won't have to worry about wasting money on wasted heat or chilly air all year. Your home will be cooler in the summer and warmer in the winter, and you will use your heating and cooling systems less frequently.
Vinyl is incredibly durable. If they are obtained from a reputable manufacturer, high-quality vinyl windows will not fade, peel, or blister. Unlike wooden windows, the outside will not require regular sanding, painting, or refinishing.
All vinyl windows are built in such a way that they can be easily installed. When you discover a high-quality professional to complete the installation, you'll know they'll accomplish it swiftly and affordably.
With these windows, the possibilities are virtually unlimited. You may mix and match innumerable color and design possibilities to create thousands upon thousands of different combinations that will undoubtedly complement the style and look of your home. With numerous options available, including fixed pane, conventional sizes, and unusual forms, these windows are suitable for almost any application.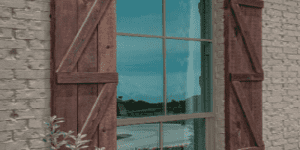 If you want to improve the comfort, look, and value of your house in an ecologically friendly and energy-efficient manner, vinyl windows are an excellent alternative. You can rely on our highly qualified and experienced crew whether your project is a new build or remodel, or require replacement windows in Anaheim, CA. Get to know more about our products and services by contact us today.