Why Us
California Window & Solar
The California Window & Solar Experience

Hi, I'm Charles Conkle, the oldest of the "Conkle Boys." I'd like to tell you about an incident from my childhood that affected the way we approach our family's window, door and solar business.
As a young boy, I remember my brother and I pulling my old red wagon around the dusty Georgia roads of our neighborhood. We collected pop bottles and then redeemed them at the little country store down at the corner (yes the photo is real). We would stand at the candy counter for what seemed like hours, looking for just the right candy bar. Finally, the decision was made and we were in luck. It was marked 10¢. The exact amount each of us had just earned from our pop bottles. So we took the candy bars to the counter to Mr. Fred, the man who owned the store, and each of us handed him our dime.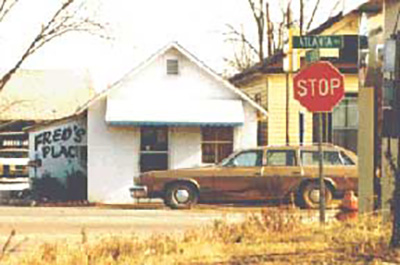 What happened next was something that I have recalled many times since standing in that little country store. We were told we didn't have enough money because "sales tax had to be added." Disappointed, we went back to the candy shelf looking for a substitute. Mr. Fred must have seen the disappointment on our faces. So he called us back to the register and said; "Here boys, you take the candy bars, I'll pay the sales tax for you."
We savored every bite as we walked back down that little country road toward our home. In the years to follow, we returned to Mr. Fred's Market many times. Why was that? Was it only because Mr. Fred paid our sales tax?  No!  It was because we were his customers and Mr. Fred cared about us! It didn't matter we were not his biggest customers, he made sure we knew our purchase of a Coca Cola, peanuts or candy bar was just as important as the person who bought a sack full of groceries.
It's been almost 55 years, but I still have fond memories of that warm summer day, when Mr. Fred took a personal interest in us. It's an experience I've never forgotten and want to provide for each of our customers. It serves as a constant reminder that at California Window & Solar, we're not just in the window and door business, we're in the people business. We're a place where the spirit of Fred's Country Market can still be found in the 21st century.
Contact California Window & Solar
---