There are lots of important things that have to come together to make your full replacement windows in Anaheim, CA when you are ready to take on that project. It's wise to take things one step at a time and to take your time in every important decision you make. Here are some of the things you will want to do as you go through the process.
Choose The Right Style
The style you choose for your windows will make a huge difference in the way the window looks and operates within your home. You need to think about what looks nice, what fits into your home, but also what you want function-wise. You might choose a certain style for most of the house, but it's smart to think on a room-by-room basis so you are able to get just what you want for every room of the house, no matter what that ends up being.
Consider All Materials
You may have heard about certain window materials, like wood or vinyl, but have you ever really thought about the details that go along with any of them? Most people haven't, and don't, until they go through the process of getting replacements. Look into the pros and cons of each material so you can choose what's right for your home. The price is going to make a difference as well, so keep your budget in mind at all times.
Look Into Glass Packs
The glass packs are going to make or break the overall window choice you make. You can get standard window glass packs and they will work well for your home. Those standards come with double pane glass with air fillings between those panes of glass. But you can also upgrade a variety of things in the glass packs if you have the budget for it and want to reach certain goals. You can add a third pane of glass, for example, or inert gas fillings. You can also have low-E coatings placed on the glass, if you so choose. The glass pack will make a huge difference in the efficiency of your home.
Pricing Is Important
While you might want nothing but the best for your replacement windows, it can be hard to fit it into your budget if you have a smaller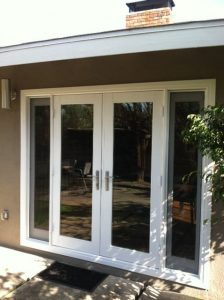 price point in mind. The price of the windows is going to be important to you and it's wise to have a budget lined up for yourself early on in the process so the professionals can help you stick to it.
Put Efficiency First
Efficiency is important in any window replacement process and you will want to put that first, above aesthetics. If you have even more left over, add some aesthetic touches, too, and that can make your windows really stand out.
When you are looking forward to replacement windows in Anaheim, CA, there are lots of pieces that have to come together. The professionals at California Window & Solar are here to guide you through those big decisions.