For the last few years, custom garden windows and replacement windows in Anaheim, CA, are gaining unprecedented popularity. These windows are often used in the kitchen to get a clear view of your lawn or garden.
Luckily, they go perfectly in any kitchen, irrespective of its area. On top of that, you can fit garden windows anywhere in the kitchen, be it over the countertops or sink.
They are also available in several designs and shapes. You can go for installing single-pane windows for maximum simplicity, or else choose double-pane windows.
Check out the amazing benefits of garden windows:
1. Get More Natural Light into Your Kitchen
If you want more sunlight entering your kitchen, then custom garden windows come in handy. They make your space look brighter. All you have is to place them slightly above or in front of your sink. As a result, such a window can allow lighter to enter your kitchen space.
Because of its large opening, garden windows can make your kitchen appear bigger. It can be the greatest source of sunlight during the day.
2. Get Better Ventilation
Anyone who loves cooking would tell you how important airflow within your kitchen is. Custom garden windows improve ventilation and make sure you get fresh breeze of air when cooking.
If you don't have any ventilation mechanism installed, the smoke will stagnate within the room. Also, it will make you feel uncomfortable. Excess smoke can cause suffocation, which is the worst case. No doubt, you can prevent all of this with proper ventilation.
3. An Ideal Choice for Indoor Gardening
If you like plants or gardening, installing garden windows is a perfect choice. Getting custom garden windows is a great way to boost the curb appeal of your home. As these windows protrude outwards, it gives you extra space to put small objects. Most importantly, you can also utilize this space for indoor gardening. Create a mini-indoor garden with the plants you like the most. You can even opt for placing small potted plants in your garden windows.
4. They Improve Kitchen Aesthetics
In addition to allowing in lighter and improving ventilation, garden windows are great for enhancing the aesthetics of your property. It is a mix of visuals and functionality. With its unique design, a garden window can make a house more appealing. As garden windows extend out of the house, they look more beautiful than normal windows.
5. Have High Resale value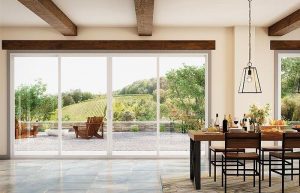 Replacing your typical windows can help increase the resale value. Undoubtedly, garden windows can come along with so many benefits. On top of that, these windows can boost the resale value of your property. All you need is to choose the right windows that suit your needs. Hire a professional contractor to make the window installation process hassle-free.
Whether you are planning to sell your house or just simply upgrade it, custom garden windows can allow in more sunlight, improve ventilation, increase resale value, and much more.
To sum up, garden windows are made for more than just a design purpose. If installed properly, these can let in more natural light, improve ventilation and increase your home's resale value. If you want to create a brighter home, look no further than installing replacement windows in Anaheim, CA, in the kitchen. Check our product and services now.