The first time you think about getting replacement windows in Anaheim, CA, you might start to recognize that they have a lot of benefits to them. The more you think about it, the more you like the idea. In fact, when you have older windows, getting new ones is a downright grand idea. Here are a few things about the new windows that make them so grand.
The Lower Energy Bills
One of the grandest things you will get from your window replacement installation is lower energy bills. Windows are great for including energy efficiency in the home. When your home is efficient, it is sealed up and protects your home against the outside elements. Air won't leak in from outside or out from inside. That adds up to giving your HVAC system a break. It won't run as often, but your home will be more comfortable, and the energy bills will be lower. The first time you get a lower energy bill, you can start to figure out how you are going to spend the saved money. You might pay yourself back for the initial expenses or you might start to save for another home improvement project.
The Higher Curb Appeal
You want your home to look nice—everyone does. But when you have old windows bringing the home's appearance down, it's just not going to look better until the windows are replaced. Once you have new windows installed, the curb appeal of the home skyrockets. The house looks new and fresh because of the windows and that makes it look so much better from the curb. It's a welcoming thing for anyone who approaches the home and it helps you to sell the home in the future, if you need to do so. The curb appeal, and the windows, will give your house a higher home value, which is very important to a future sale as well.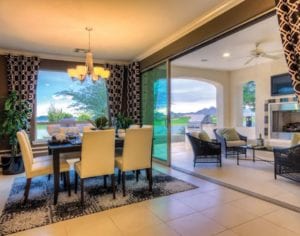 Possible Tax Rebates
Do you want to pay as much on your taxes as you can? No. Who does? No one! When you make energy efficient changes to your home, you could get some tax rebates the next time you have to do your taxes. Make sure your tax preparer knows about any of the changes you have made to your home, including installing new windows. You could get money back on your taxes for making energy efficient, positive changes, and that can help you to pay yourself back for the initial investment as well.
As you start to think about replacement windows in Anaheim, CA, it's important to remember how grand the project can be when you get the right elements, put them together, and install them. While you will start to think about how nice the various things will be in your home, put them all into one window and the result will be downright grand. You get more lighting, better efficiency, a stellar curb appeal, and the list goes on and on. The professionals at California Window & Solar are here to help with details.