There are lots of different options for replacement windows in Anaheim, CA on the market today. It doesn't really matter what your home's style is, you can find windows that will look good on it and will match what you have going on. If you have a modern look on your home, and you want to keep that up with the new windows you are going to get, there are plenty of options to consider. Here are some of the things you will want to possibly do in order to meet those modern styles.
White Or Black Colors
White and black are the most popular window colors, and always will be. White goes with everything and black offers a nice contrast with lighter-colored homes. Plus, they work well on modern homes since they give off a minimalistic look. They can blend in or contrast and stand out, either of which works with the simple, modern style.
Casement Window Styles
On modern homes, you want a streamlined look with as few interruptions as possible. That means casement windows can often be a good fit. When you get casement windows, they have one large pane that swings out and away from the house. They are framed in a rectangular manner, but there's no interruption to the glass. It's a good way to give you more light inside and a more modern look on both sides of the walls.
Picture Windows Where Possible
While you are going to want similar windows on most of the house, one exception can be picture windows. Picture windows are also simple and open and allow a minimal look to them home while giving light and a good view. You can couple picture windows with casement, operational windows for a good combination.
Simple Coverings
Once the windows go in, you are going to want to cover them for privacy, efficiency, light filtering, and other reasons. When you get to that step, you will want the coverings to be simple. That means nothing crazy in color or pattern, but rather something classic and streamlined so it can fit into the modern style as well.
Streamlined Hardware
The hardware on the windows won't show that much from outside, but they can impact the interior style of your home. Think about getting something simple that blends into the window frame's coloring or perhaps something stark that contrasts, but is still simple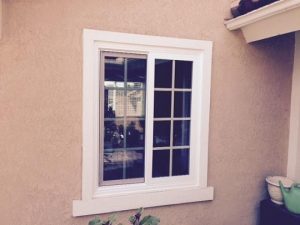 to go along with the modern look.
When you are thinking about getting replacement windows in Anaheim, CA for your home, and you want to maintain a modern, simple, straightforward look, the professionals can help you with the process from start to finish. Start with a free consultation and go from there. Let the experts come to your house so they can see what you are working with and help you to match certain styles and goals with what they have available to you. There are lots of things to think through and you can take as much time as you want on the decisions. See our workmanship.