There are two main parts of any window. There's the frame and the glass space. These two basic items work together to create what you need in your home. If you feel that your frames are out of sorts, it could warrant getting replacement windows in Anaheim, CA. Here are a few things that are going to lead you towards believing that new windows are, indeed, in your best interest.
Damage Beyond Repair
Window materials, especially if they are made out of wood, can receive damage over their years of use. When you see the wood rotting, that's something that can't be stopped until you take care of the issue. There can be other issues, like cracks, that might be so large that they just can't be repaired. When the damage is too extensive, or it is costly to fix and the old windows aren't worth that, then it's a good idea to move forward and to get replacement windows.
Difficult Opening And Closing
Operational windows are meant to open and close. You are going to want them to operate in that manner because that means you can ventilate your home and, if you ever need it, you can use that window as an emergency exit. If your windows won't open and close as they should, you may want to replace them. The windows could be warped shut so they are unable to open. Frames like that can't be repaired, but rather, just need to be replaced.
Noise Coming In From Outside
You want your home to be a place of peace, where you can enjoy quiet when you want it. You should be able to sleep at night in the quiet and during the day, if you want to watch a movie, you are going to want to be able to do that without hearing a bunch from outside, too. If the windows are gapped and letting in tons of noise, you can fix that with replacement windows. You will be surprised at how much quieter your home is when the replacement windows are installed.
Out Of Control Energy Bills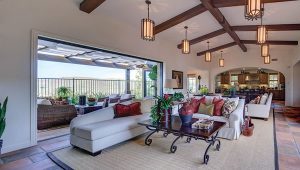 When you pay your energy bills every month, you might grunt because it physically hurts. Your budget is having issues because you have to pay too much on the energy bills. They are simply out of control. When you put in replacement windows, your energy bills are going to sink to a reasonable level. It's nice to know that you have money back in your budget to use in whatever way you feel necessary. If you took out a loan for the new windows, for example, you can pay yourself back for the investment.
A Suffering Curb Appeal
Any home is going to start to look its age as the years go by. It might be because of the frames and the way they are chipping and peeling. Their disrepair and old age can easily be fixed through the installation of replacement windows in Anaheim, CA. You'll have a new, fresh look back on your home. Reach out to us to learn our credentials.