If you have a laundry room/mud room, there are certain things you might want to do for that space to help it to be everything you want. When you get replacement windows in Anaheim, CA, for example, you are going to want to consider what to do for that room. There are other ways you can organize the space at the same time. Here are some things to consider.
Hanging Racks
When your kids and family members come into that laundry room/mud room, they might start shucking off coats. Instead of letting them lie around, hanging racks are going to be important. Not only can coats go on hangers, but you might use the hangers for clothing that you are doing as a part of the laundry process.
Shoe Storage
Another thing people will likely remove when they come through that door are their shoes. They might end up wherever they come off, which will likely be in the way. You may want to store the shoes in cubbies, on racks, or in boxes that can be slide under something. It's nice to know that the shoes have their place and you can keep them out of the way.
Sitting Area
When kids remove or put on shoes, they might feel the need to sit down, which means the middle of the floor—unless there is somewhere to sit. If you have the space, you might want to add a bench to the room. You could even have a built in space with hooks above and a space for shoes below that can make it a nice area for your whole family.
Drop Zone
This room is going to be the space that greets everyone who enters from that garage. It might also be a spot that you see that things are dropped and left for later. That might mean bags, backpacks, coats, and other such things. You might need a little space that can catch those dropped items so you have room for them out of the way.
Folding Ironing Spaces
You might want to iron clothing and do other laundry-related things in that room, but there may not be room for an ironing board to just sit out. A folded ironing board, perhaps that is on the back of the door, or one that folds up and out of the way, can be a nice thing for this type of room.
Utility Sink
Having a sink in that room for hand washing, laundry things, and other needs can be a nice addition as well.
Natural Lighting And Ventilation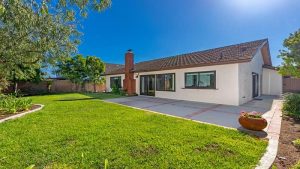 If you have the space for it, it's always nice to have a window or two in this room as well, even if it's a sliding window high up on the wall. You can add natural light, ventilation options, and other such things to the room.
When you get replacement windows in Anaheim, CA, consider every space in the home, even the laundry room and mud room area reach out to our staff now to get more info.