When you are going to get replacement windows in Laguna Niguel, CA, you will need to cover them up to get the privacy and lighting you need for the home. A lot of times, people get new window coverings when they are going to get new windows since they have to take the old ones down anyway. It's a good time to get everything fresh and ready to go for a brand-new look. Here are some tips to help you figure out what window coverings will go well with your new windows.
Consider Privacy Needs
New windows are going to have larger glass space since frames are smaller today. When you think about that, you might be concerned about privacy. You need window coverings that are going to address those things. Consider getting something that will allow privacy, but give you options to filter light or even let all of the light in at the right times.
Remember Durability
You want your windows to last for a long time. They are an investment. So are your window coverings. Look for durability in those products as they aren't something you want to have to replace again anytime soon, either. Especially if you get the exact right fit for your home. When you get something that you love, you want it to last so you don't have to worry about replacements any time soon.
Maintenance Matters
When you get new windows, perhaps you wanted to get something that would take you less time, like vinyl windows that don't have to be painted. Keep maintenance in mind when you get coverings as well. If you want something that has little to no maintenance, keep that at the top of your goal list as you look at the styles and options.
Budget Concerns Are Important
New Windows are a large investment and you want to ensure that you get just the right options for your house. It can be hard to have enough left over for window coverings after you get new windows. You will want to have your budget in place and it has to be a reasonable amount to ensure that you can get quality products. Once you set a budget, stick to it. Tell the professionals what you have in mind and they can help you find things in that range.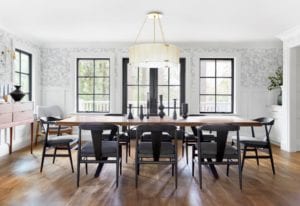 Keep Style In Mind
The style of the coverings is very important as well. You want something that looks nice on your home, highlights the new windows, and something that will have a classic appeal to it so it won't go out of style any time soon.
When you are ready for replacement windows in Laguna Niguel, CA, contact the professionals at California Window & Solar for help. Once you get those installed, you can figure out what you want to do about window coverings. The old coverings have to be removed for the installation, so it really can be a good time to take on both projects at once if you need replacements in both areas.