Benefits of Replacement Windows in Laguna Beach, CA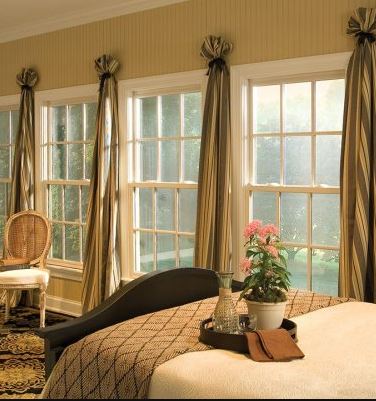 Have you considered the option to prioritize replacement windows in Laguna Beach, CA? As you evaluate your home renovation to-do list, it's essential that you pick the projects that will have a high impact on your comfort. You spend a lot of time at home, which is why it makes sense to upgrade your living space.
While new carpet and fresh paint will upgrade each room's style and appearance, these renovations don't have an impact on energy efficiency. If you want to cut your utility bills and improve aesthetics simultaneously, then new windows provide an excellent solution.
At California Window & Solar, we're dedicated to providing our clients with quality, custom window solutions. Whether you are working on a budget or you'd like high-end luxury windows, we invite you to schedule a free consultation to learn about available solutions.
Replacement Windows Benefits in Laguna Beach, CA
What are your priorities for your new window installation? Here are some of the reasons why homeowners are motivated to invest in these quality products:
• Cut Utility Spending: As mentioned above, new windows can impact the amount of money you are spending each month on utilities. When you add energy-efficient windows, it increases the insulation. As a result, you minimize airflow transfer between your indoor living space and the outdoor environment. Then, your HVAC system doesn't have to work as hard. Even if the savings are small, they can add up over time.
• Improved Aesthetics: Not only do modern windows improve your home's external appearance, but you'll also notice a difference inside. Good windows maximize the sunshine you can enjoy each day. Consider various materials and window designs to round out your other interior décor efforts.
• Property Value: It's never a waste of money to install quality windows because these materials contribute to your home's overall value. You can enjoy the benefits of modern windows while you are living on the property. You can then ask for a higher price when it's time for your family to move to a different location. Quality windows can hold their value and contribute to the overall appraisal of the property.
• Reduce Seasonal Maintenance: If you don't like spending your weekends working on the house, then it's essential that you choose low-maintenance solutions. Old windows often require quite a bit of maintenance, especially when you have wooden frames that need to be refinished regularly. You can cut out the upkeep by installing durable materials that require zero maintenance, such as vinyl windows.
• Security and Safety: Finally, consider how much more secure your home will be when you have the right windows. Modern locking features make it easy to secure your home, allowing you to rest easy at night knowing that your family is protected. Quality windows are also crucial for protecting children from the danger of falling or injury if a window comes crashing down.
When you hire our experienced team to assist with your window installation, you can have confidence knowing that you will benefit from all of the details listed above.
Choosing a Team for Window Installation
There's no question that your selected replacement windows contractor in Laguna Beach, CA, will have an impact on the final results. Don't choose a low-cost, unreputable provider. Instead, prioritize quality and look for a team that offers value for the money you are spending.
You need to be sure that your selected contractor is certified and insured in the industry. These details seem small, but they give you the assurance to know that you are working with a pro.
Also, it's essential to choose a contractor who offers a variety of services. Every homeowner has unique preferences, which is why our team is proactive about providing multiple options. We take the time to listen to your requests. Through this consultation process, we'll identify the products that are an excellent fit for your home. Our expert designers will assist in finalizing your window plans. Then, a quality installation team brings the right skills and tools to get the job done right.
Consultation for New Windows
One of the benefits of choosing California Window & Solar is that we offer a no-obligation experience. If you are considering your options for replacement windows, then simply schedule a time to talk to a window expert. We'll answer your questions, measure your windows, and advise you about the right products for your needs.
When the timing is right, you can move forward with your window installation plan. We provide ongoing support and care, ensuring that you always have access to our trusted team when you need information.
If you'd like to learn more about these excellent products, then reach out to us for a replacement windows consultation in Laguna Beach, CA. At California Window & Solar, we have a showroom you can visit at 2915 Red Hill Ave, Ste B104, Costa Mesa, CA 92626. Call today: (714) 434-8650.
Windows & Doors FAQ's
How Often Do You Need to Clean Windows?
Windows should be washed once a month or two, depending on the local environment. If you're in a forest or a town, consider washing your windows at least once a month. If your house is in a position where dirt and pollen do not always adhere, consider washing the windows every two months or so. Learn More.
Which Type of Windows are Best for Your Home?
Casement windows are known to be safer than double-hung windows to keep the designs out, as the window seal is usually very strong. Casement windows are useful when you want to "scoop" outside cooling to the home. Learn More.
Which Doors are Best for Your Home?
We've found that most of the doorways work well overall. But the materials they make fiberglass, steel, and wood all have strengths and weaknesses. And while a low-priced steel door will cost five times as much as a wood or fiberglass door, it's not the best option for tearing and tearing. Learn More.
Client Reviews
Contact California Window & Solar
---