Are you looking for top-quality windows that will withstand dents and scratches? Windows that will last for years and still maintain their new look? Or perhaps you're looking for stunning windows, will add curbside appeal to your home and are very affordable. If you're looking for any of those things, you're in luck! Windows like that do exist–they're not unicorns, we promise! They're called vinyl windows. And if you live in or near the Orange County, CA area, California Window and Solar have you covered.
Key Takeaways:
Milgard and Pella® replacement windows are the two leading brands in the vinyl window market. Both brands offer a variety of styles, colors, and customizable features at competitive prices, enabling customers to find exactly what works for their homes. In addition, both companies offer high-quality construction, energy efficiency, and long-term warranties—ensuring that customers get the most out of their purchase. With a wide range of options coupled with some of the best customer services in the industry, Milgard and Pella® replacement windows are an excellent choice for those looking to upgrade or install new vinyl windows in their homes.
Read also: Vinyl Windows Investment
We have an array of gorgeous vinyl windows for your Orange County homes. Our windows not only look gorgeous but will also add value to your home! Vinyl windows, made up of polyvinyl chloride (also known as PVC), are extremely durable. These windows include the same materials that are made in plumbing pipes. This is great for several reasons, one being strength and durability. Another benefit of vinyl windows is maintenance. It's no surprise that certain windows require more maintenance than others. For example, wood windows are susceptible to rot and shape-changing, however, vinyl windows are not. Their components make it almost impossible to become rotted, dented, scratched, chipped, and will never need resealing, repainting, and re-staining like some other windows do. Imagine windows that work that hard for you without you lifting a finger!
Vinyl windows will also add resale value to your home in addition to curbside appeal. This is great for those trying to improve the look of their home or those who are thinking of selling in the near future. No potential buyer wants to view a home with rotted, damaged, or broken windows. So your windows must be performing effectively and complement your space rather than work against your home and your real estate agent when it comes time to sell. Vinyl windows are also great at energy efficiency. They not only lower your energy bills by 15% annually, but they can also pay for themselves long-term.
What Are The Best Window Brands?
Milgard Vinyl Windows
Why Choose Milgard?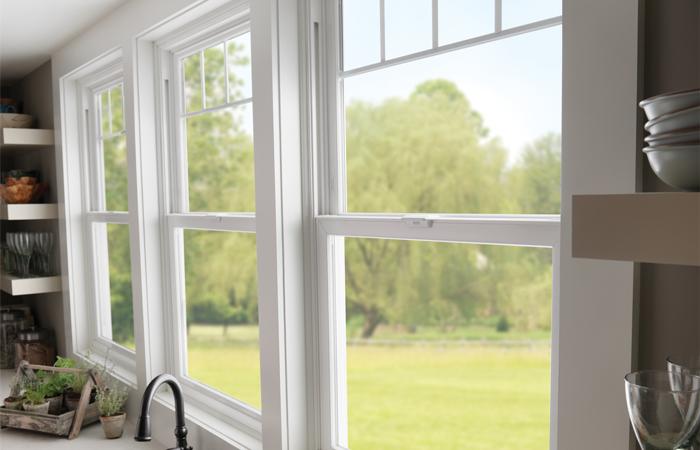 Milgard has over 50 years of experience in the window and door industry. You can trust that they will get your home's windows installed right with a product proven to last for generations. They're a trusted name in window products across the U.S. They also manufacture some of the biggest windows out here on the West Coast, which are suitable for industrial buildings and large homes alike. Milgard Windows has been awarded Best Quality Vinyl and Most Used Window for six years in a row by Builder Magazine. Well-known for their high quality in the industry, this company is a brand that we highly recommend to our customers when they start their window buying journey.
Milgard Window Style Options
Milgard offers a variety of window styles that can be customized to fit the style of your home. Milgard's product line includes:

Single Hung

Double Hung

Horizontal Slider

Awning

Casement



Milgard is a company that makes more than just windows. Their specialty products include a picture and custom-made designs. Picture windows are best for unobstructed views, but they don't open or close as the standard window types do.

Milgard's specialty windows are a great option for those who want to make their house stand out. Specialty windows include standard size, sliding patio doors, and more! Specialty windows include:
Radius

Bay and Bow

Garden
Milgard doesn't just make windows for their well-known product lines. They also provide specialty windows in a range of frame materials to suit your needs and preferences. Milgard windows use innovative material formulas and manufacturing processes to make durable, high-quality products that will last a lifetime.

Milgard developed a multi-layer coating technology that preserves the exterior finish of their vinyl windows. This makes them more durable against heat and weather damage than most window companies offer. They also let you choose from an array of colors for your home's new look!
Milgard Smart Window Technology
Milgard windows are nothing like the usual run-of-the-mill type of window. The company uses state-of-the-art technology to create special windows, like their SmartTouch® window lock which makes it easy for homeowners to open and close their window with a touch screen feature on the side instead of pushing up and down bars. These utilize their innovative approach to incorporate new ways for you to secure your home and have complete control over it from anywhere in the world!
Pella® Vinyl Windows
Company History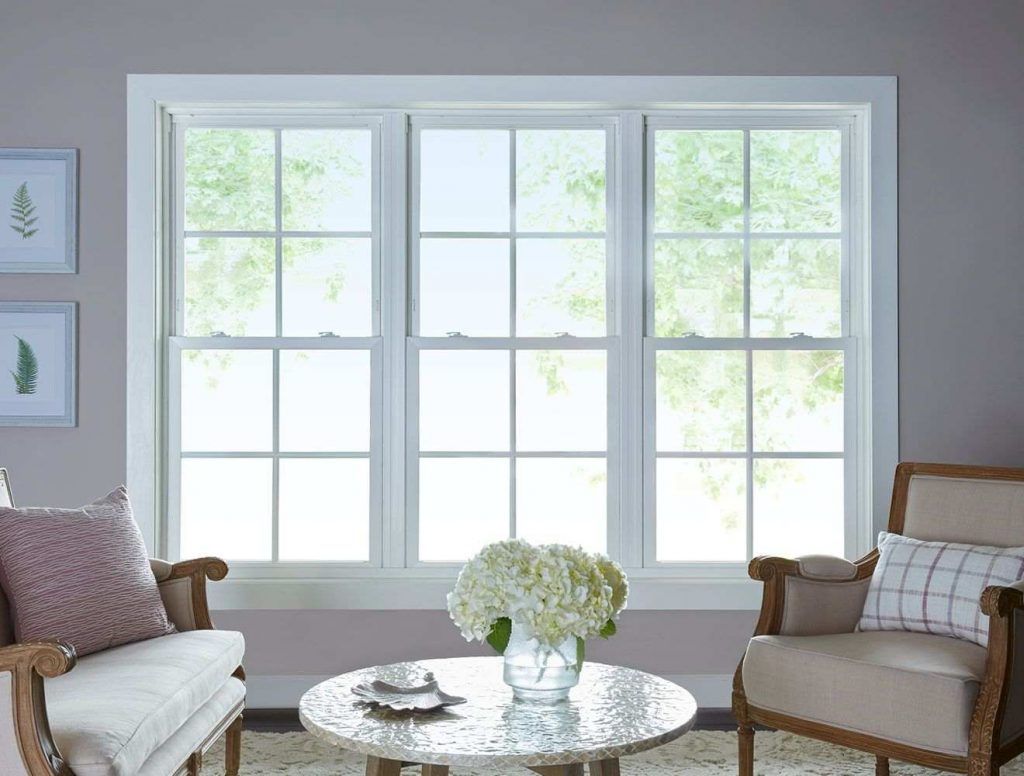 Founded in 1925, Pella Corporation is a privately held company based in Iowa that employs about 6 thousand people with annual revenue of around $2 billion. In 1925, Peter Kuyper developed and sold an insect screen that rolls out of sight when not in use. In addition to the company being a successful window and door manufacturer, the business soon merged with another family, which is the Kuyper family, and their lumber business as well.

The Replacement by Pella division specializes in all-vinyl replacement windows, but it also offers replacements with fiberglass and wood frames.
Why Choose Pella®?
Pella has so many great features that go beyond just being stunning windows and doors. Not only are their products made in the United States, but they also have a passion for design which goes into every product you buy from them. 

Pella's vinyl windows are durable, energy-efficient, and affordable. Each window is made of Pella's unique recipe for a strong material that never needs painting or refinishing.
Pella® Vinyl Window Features
Unique Vinyl Formula: Pella's unique vinyl formula is performance-tested to ensure that it withstands the elements, will not fade in color, and lasts a long time.




Multi-Chambered Frames: Vinyl windows with multi-chambered frames are known for their strength and energy efficiency. Window pockets provide extra support and slow the transfer of heat to keep your windows frost-free.




Dual-Color Frames:

Pella® 250 Series

is a great option for homeowners who want to make an artistic statement with their windows. Dual-color frames give the appearance of two different colors, which can be used to complement certain design aesthetics or add depth and dimension within any room in your home. If you choose white frames for the interior of your home, consider having a different color on the exterior to make it stand out from other homes in your neighborhood.
California Window and Solar know the ropes of the window and door industry and we understand how important it is to choose top-quality products that work for your budget. We give you a white glove installation every time so you'll never have to worry. Our Installation Masters are professionally trained and know how to perform a seamless installation. Our Installation Masters will never place tools or sealants on your furniture or uncovered areas and will treat your home with the utmost care.
At California Window & Solar, we are dedicated to high-quality service. That's what makes us the most trusted choice for vinyl replacement windows in the Orange County, CA area. Contact us today, toll-free at 1-949-284-7483 to speak to our friendly and informative representatives with any questions. Or visit us at 2915 Red Hill Ave Ste B104 Costa Mesa, CA 92626.