We Lost The Appointment Endurance Contest And Won Another Raving Fan!
After having my kitchen remodeled I realized just how old and worn-out my windows and doors looked. Replacing the windows and doors would complete my goal of having a beautiful updated home.
The first company I had out turned their appointment into an endurance contest. Plus they were overpriced even after their "secret discount" available just for today. I really wanted new windows and doors but could hardly stand the thought of enduring another appointment.
Then a friend from Laguna Niguel told me they had a completely different experience with a family owned business named California Window & Solar. So I called their showroom in Costa Mesa and scheduled an appointment with Dallas, one of their consultants. It went exactly like my friend described. After listening to what I wanted to accomplish, Dallas knew exactly the the best window to achieve my goal. He gave me a detailed written quote for the slim framed Milgard Trinsic windows and sliding glass door. He explained the installation process and the communication I'd receive from California Window & Solar. What I did not get was a high pressured endurance contest. After the consultation my husband said, "I think you've found your guy."

Once we made the decision and signed-up the customer service kicked in. Within a short time Kc called to schedule my installation. She called with updates and a reminder prior to the installers arrival. The communication was so good it was like we were old friends. I was glad to put a face with the voice when she came out to take photos once the install was complete.
When the day came for installation, the guys were on time, reviewed the job details with me, and cleaned up when finished. The teamwork was like a well oiled machine. It was obvious they were well trained. One more thing. I was very impressed with the installation crew's respect for me, my home and each other. I felt very comfortable.
I am very very happy with the changes my new windows and sliding door have made in my home. It is beautiful, energy efficient, and the windows and door are easy to operate and very quiet. California Window & Solar, you're the best!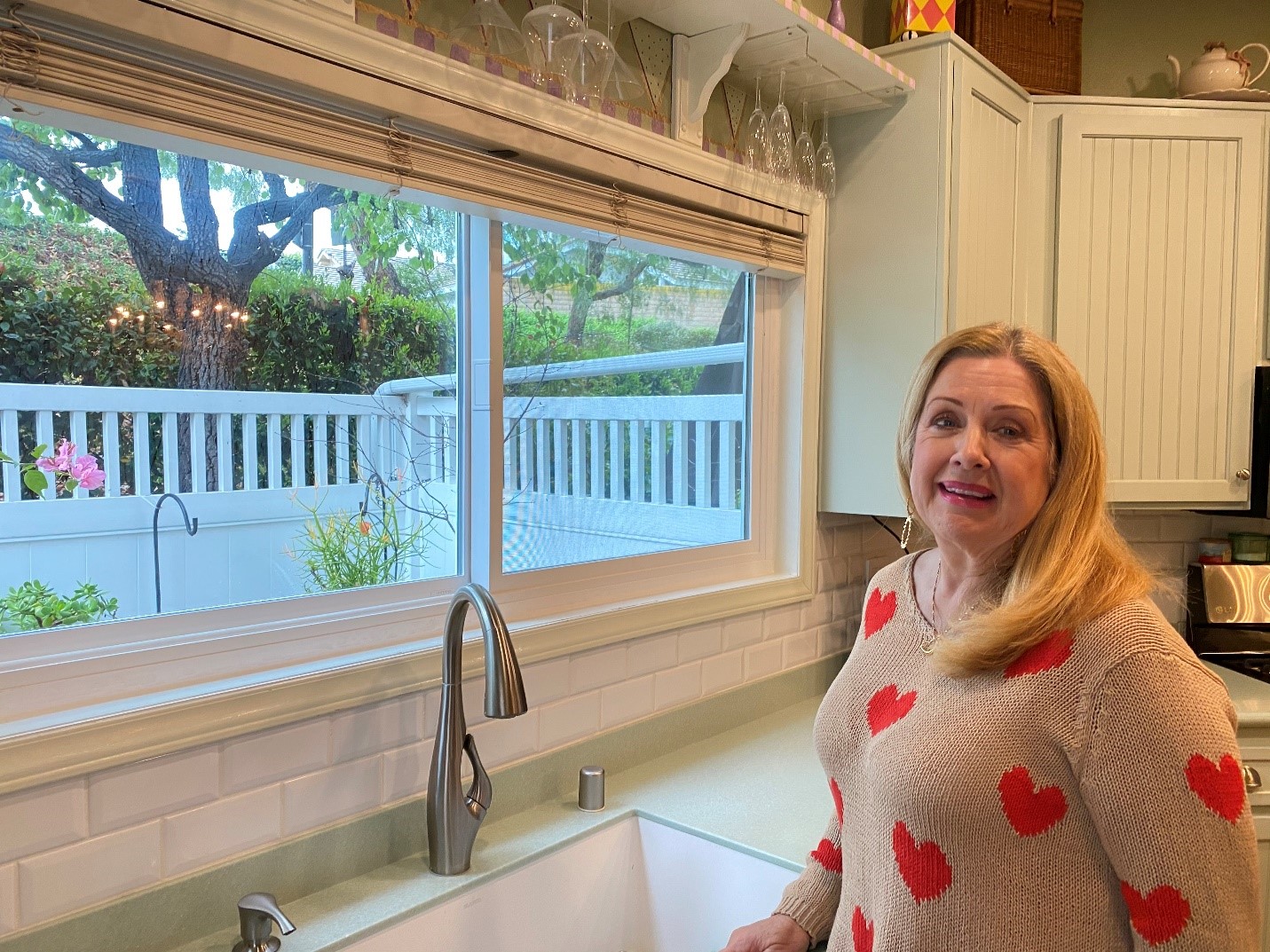 Contact California Window & Solar
---