Replacement Windows Trabuco Canyon, CA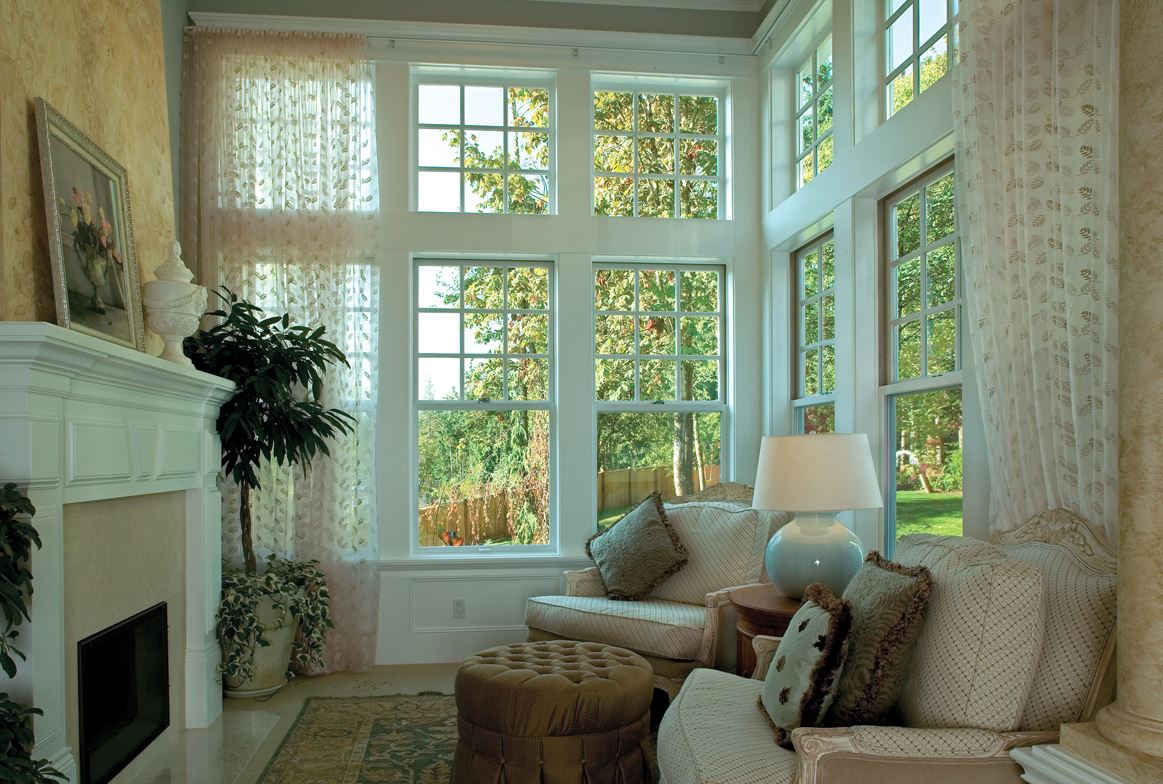 Things to Consider When Buying Replacement Windows in Trabuco Canyon, CA
Between the warm, dry summers and the cooler wet winters, Trabuco Canyon is no stranger to the need for a weather-tight home. Maintaining a home is an essential part of ownership, yet most of us don't have the time or technical ability to do the required work of upkeep. When things need attention, it's a good idea to call for professional help. This is especially true when it comes to buying replacement windows in Trabuco Canyon, CA.
If your windows are older and not performing as they should be, here are several things to consider as you look for help to replace them:
1. When Should you Replace the Windows?
Today's modern windows are sophisticated pieces of technology. As a result, they tend to be more expensive. So, if your current windows can be repaired or their useful life extended, it may be worth a conversation with an expert. How will you be able to know when it's time to replace your windows?
Take a walk throughout your house and identify windows that are not performing well. Look for any evidence of damage or disrepair. Do you see any condensation on the panes? Are there any warping or exposed seams allowing sunlight or airy drafts to move through the place? Do you notice mildew or mold around the frame?
If you'd like to do the walkthrough with a professional, our team can help. You can schedule a window pro to come to your home to do a careful inspection of your windows. There's no cost for the consultation and you'll learn more about whether you need replacement windows in Trabuco Canyon, CA, or whether you can repair what you already have in place.
2. Energy Star Ratings
The U.S. Departments of Energy and Environmental Protection are committed to supporting the nation by promoting energy efficiency. That's why they created the Energy Star Program. The U.S. federal government initiated it to encourage energy efficiency in American goods and products. It was started in the early 1990s to meet growing energy demands and to minimize or eliminate environmental damage caused by fossil fuel use.
The energy star program is designed to help consumers better understand which marketplace products are most energy friendly. Higher-rated window products are more efficient in a home.
This information helps consumers purchase products that can save money over time by reducing the home's amount of energy consumption. The energy star program also helps to reduce environmental stress by lowering the impact of energy production via fossil fuels or other means of energy creation.
3. Reduced Energy Bills
When installed correctly, good windows of higher quality will make a notable difference in reducing the cost of heating and cooling a home. It's one of the most immediate and noticeable differences that homeowners mention after upgrading their windows. But not all windows are created equal, and you can always choose to purchase lower quality windows at a cheaper price, but it's generally true that you get what you pay for. Lower quality windows will not generate as much of a monthly savings in your energy bills. If the time has come to install replacement windows, be sure they are quality in nature.
4. Custom Made and Fit for Your Home
In recent years, industry has made dramatic changes in its approach to window fabrication. A good window is precision-measured to fit your exact window opening. When done correctly, this standard process will maximize seal efficiency when the window is installed.
Additionally, many people appreciate the opportunity to custom design their windows for personal preference and architectural style. You can change almost any part of a window's overall end result, including design, material, glass insulation rating, and color. You can even account for odd-sized window shapes and sizes.
While stock window sizes are generally adequate to use in many homes, custom fabrication is the next level of personalizing and tailoring a window to your specific needs. And the price of doing so remains an affordable option.
5. Improved Security and Home Safety
Today's windows are resiliently built. They are measured to withstand brute-forced entry and tested to make sure they meet industry standards as such. Yet they need not sacrifice design aesthetics to achieve this level of durability. Be sure to find window products that will help you to better protect your home against would-be thieves.
Find Quality Replacement Windows in Trabuco Canyon, CA
At California Window & Solar, our team of window experts is here to help homeowners in our community to find the best replacement windows in Trabuco Canyon, CA. If you're thinking about making some changes, come and visit our showroom at 2915 Red Hill Ave Ste B104 Costa Mesa, CA 92626. Or, call us for a free consultation at (714) 434-8650.
Client Reviews
Contact California Window & Solar
---