Replacement Windows | San Clemente, CA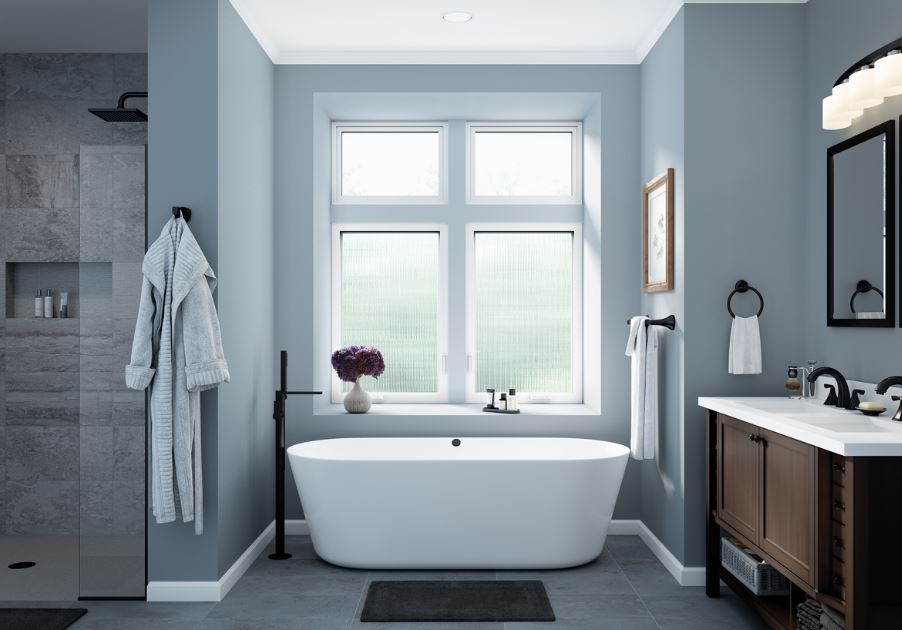 When to Move Forward with Replacement Windows in San Clemente, CA
Since it is a big investment to install replacement windows in San Clemente, CA, it makes sense that homeowners often wait until the timing is right for this investment. Are you undecided about the timing of this home project?
Our team at California Window & Solar is here to support your personalized timeline. When you contact our team, we will gladly offer information and answer your questions in a low-pressure environment. By building solid relationships with our customers, we give you the peace of mind to move forward when the timing is right for your family.
Signs You Need Replacement Windows in San Clemente, CA
Here are a few great indicators that you shouldn't wait to invest in replacement windows:
Wear and Tear: A visual inspection of the windows can be a good indicator of the quality and performance of these materials. When you look at the windows, do you see signs of wear and tear? Common issues include warping, cracks in the frames, leaking panels, and discoloration. Even if you are proactive with maintenance through the years, it's normal for the weather elements to take a toll on the window materials. Make sure to inspect both the inside and outside of the windows to get a clear idea about the situation.
High Utilities: Don't assume that high utility costs are a "normal" part of owning a house. While you can be proactive in turning off the lights and minimizing electricity use throughout the day, the quality of your windows will have an undeniable impact on how much you are paying for utilities. For example, old, leaky windows cause drafty air to come inside. During the summer months, the windows are a source of heat that increases indoor temperatures – and causes your HVAC system to run more often to keep up.
Modern Updates: A full home renovation isn't complete without the installation of new windows. When you upgrade the overall style of your home, you need to be sure that the windows match these restorations. Window materials can always be customized based on your unique needs and preferences. For example, you can choose colors and styles that match the overall inspiration for your home.
Safety Concerns: If you need to exit through the window in an emergency, would you be able to get out quickly? One issue with old windows is that the frames might be warped and stuck. In the unlikely event of a fire, you could be trapped if the window won't open. Modern window designs also feature the best security to keep unwanted intruders out of your home.
Home Equity: Finally, don't overlook the potential equity benefits that come from replacement windows in San Clemente, CA. Regardless of your timeline to sell, you need to look at the steps you can take right now to boost home equity in the future. During the home inspection, the appraiser will increase or decrease the property value based on the quality of windows and other updated features in the home.
If you notice any of these signs in your home, then it is time to call our experienced team for a consultation. We will inspect your windows and discuss a potential timeline to match your unique needs.
Finding a Good Window Contractor
The window installation team you choose will have an impact on the overall quality of this project. If you want to ensure the long-term results from your replacement windows, then you need to choose a contractor with a solid reputation.
An online search can be a great place to start as you are learning about your options for replacement windows. Take time to study the reputation of the companies you are considering. Then, talk to the contractors to see if their services are a good fit for your needs.
At California Window & Solar, we are committed to providing every homeowner with great results. Since customer satisfaction is always our priority, we've built a solid reputation in the local community. Compare our services and pricing with other providers, and you will see that we are one of the trusted choices in the industry.
In-Home Consultation
It can be helpful to visit your home for the initial consultation to discuss replacement windows. Our experienced team will inspect your current windows and offer recommendations about repair or replacement options. Through this process, we listen to your needs and ensure that the proposal and window designs match your long-term goals.
By teaching you about replacement windows in San Clemente, CA, we empower you to select the products that you will love. Not only do we discuss the function of these products, but we also offer a variety of styles to improve your curb appeal. For more information, visit California Window & Solar at 2915 Red Hill Ave, Ste B104, Costa Mesa, CA 92626. Call at your convenience to schedule a consultation: (714) 434-8650.
What Our Customers Say
Contact California Window & Solar
---