Replacement Windows & Doors in Rancho Santa Margarita, CA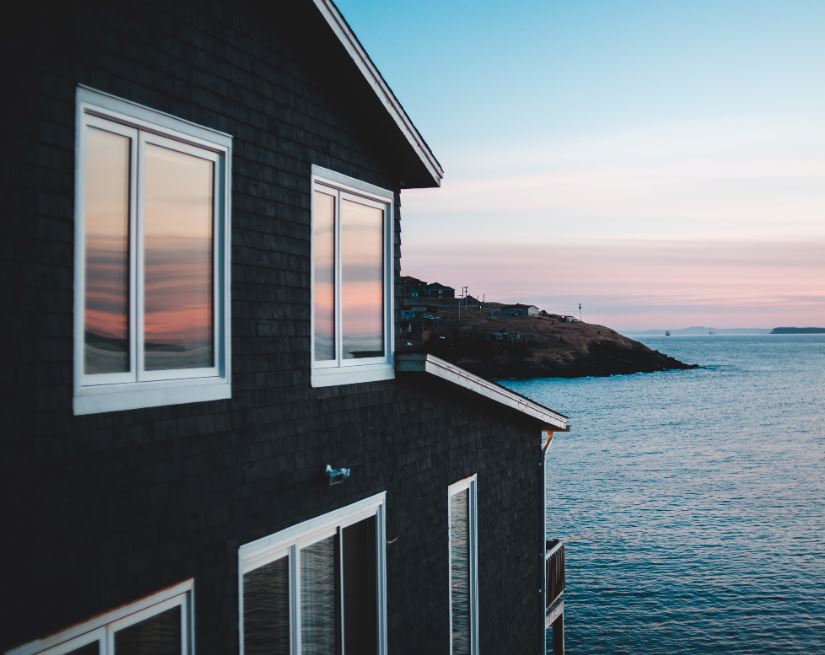 Believe it or not, one of the most common questions that homeowners in Rancho Santa Margarita have when it comes to replacement windows is how much they will cost. You may very well have been thinking the same thing, and wondering the same question, and while it's an important question for many homeowners, let's talk about why it's not what you should be asking at the beginning of your process to find the best windows for your home.
Focusing on cost leads to limited choices
When was the last time that you went car shopping? It could have been last year. It might have been earlier this year. Maybe you're one of those people who keep their car until it no longer runs and you haven't shopped for a car in years (if so, then you're a rare exception to the rule).
Whether you have shopped recently for a new or used car, one thing can be mentioned and that is the process that you used when searching for the car you wanted.
What did you focus on first? Was it the price of the car? You probably had a certain price range in mind when you began shopping around, sure, but more than that, you likely had a particular brand or model of car that interested you the most.
When you have a type of car in mind, it opens up a wide range of opens. Maybe you want a 'family' car. That could point you toward a minivan or SUV. Maybe it guided you to a sedan. The price range could run from anywhere between $12,000 and $50,000. You might have even been tempted to stretch just slightly beyond your budget to pay for the actual car that you fell in love with.
Now, what happens when you limit your budget? You say, 'I'm not going to spend more than $18,000 on a new car. What happens? There are far fewer choices available to you. You might find a decent 'family' car, but will it have all of the features that you want? Would it have all of the roominess that is important to you? Maybe, but maybe not. If not, then you might not be thrilled with it for long. There are going to be things that you're missing out on and those will become more important over time, the longer that you own the car and drive it around.
Now, why would we mention cars when you're looking for replacement windows for your home? That's a good question. It was to highlight the dangers of focusing on price or a budget when you begin your search for replacement windows for your home. It's also meant to highlight another very important factor.
How much would you be willing to spend on a new car? Would it be $20,000? $30,000? Or more? For most new car owners, they keep their vehicle for about three to four years before trading it in. During that three to four years, you may actually lose about half of the value of the vehicle. That's a loss of between $10,000 to $15,000 every four years!
Now, when you're thinking about replacement windows, you're looking at 15 to 20 years of use from those windows. They won't depreciate over time until they begin to fail, until they begin to look old and outdated or no longer function the way that they were designed to.
Plus, you will be able to save money on your utility bills with the right kind of windows. You could end up saving hundreds of dollars, or more, every year when you replace the windows in your home with energy efficient windows. Low-E glass can help cut down the sun's UV rays that are what cause your home to heat up during the summer. This means that you will save money on your cooling costs.
Also, when you choose the right windows for your Rancho Santa Margarita home, you will realize that the value of your home actually increases. That's right. When you invest in the right new windows for your home, you can actually sell it for more, if you want to put it on the market.
So there are a number of benefits that you can take advantage of when it comes to replacement windows, but when you focus on cost as the most important factor, then you're likely to miss out on most, if not all, of the real benefits.
How should you begin your search for replacement windows?
The best thing that you can do from the beginning of your search for replacement windows is to decide what you'd like to do with new windows. Do you think that the current style of windows that you have in each room of your home is fine? Would you think that replacing the double hung windows in your bedroom with two new double hung windows is the best open?
Or are you thinking that you could have something different in the room? What if your bedroom overlooks a beautiful scene, such as a flower garden that you've built outside your home? Why not consider having a bow or bay window installed in place of the two double hung windows? You could even at a casement window along the top if you want to invite in the fresh air of those beautiful spring or summer days.
Take a look around your home and determine if the current style and type of windows are ideal for your home, your family, and your future. If not, and you don't know what you could choose to improve all of it, then contact the professionals at California Window & Solar. We have been helping homeowners just like yourself review their options, go over all of the choices available, and make the right decision on replacement windows.
Right now is a great time to get replacement windows for your home in Rancho Santa Margarita. Contact California Window & Solar today to find out what you can get with new windows, not what it will cost. By the way, we offer some of the best prices on windows and installation that you'll find anywhere, too.
Client Reviews
Contact California Window & Solar
---