Replacement Windows & Doors in Lake Forest, CA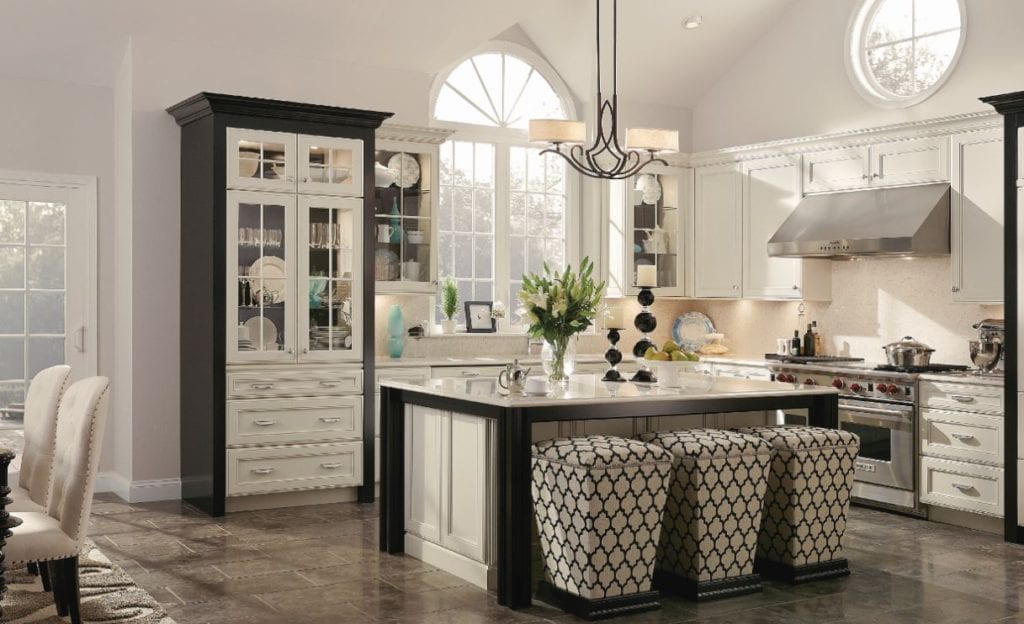 Do you live in Lake Forest? Do you own a home? Are you looking for a great way that you can improve not only the aesthetic quality of that home but also its value? If so, you may be looking at certain home improvement projects that seem to be standard for homeowners in your position. However, have you ever thought about replacement windows to boost your home's appeal and value?
The most common ways homeowners think to improve their houses
There are a number of ways that people can improve their houses. Renovating and updating their kitchen is one of the most common ways that people boost the value, and enjoyability, of their home.
When you have an old, outdated kitchen, it tends to lead to eating out more often. You turn to going to eat out because you're not inspired to cook anything, being surrounded by a dirty, broken countertop, stained and chipped floor, small, inconvenient refrigerator, and even little cabinet space.
So you plan on expanding your kitchen or finding a way to make the most of the space that you do have. At the same time, you would be updating all of the appliances, the countertops, and even the flooring so that everything is new. Then you will tend to cook at home more often, and your home's value and appeal will increase as well.
The same is true when it comes to the bathrooms in the home, especially the main bathroom. When you update and renovate the bathroom, you're going to be increasing the aesthetic appeal of the home, and you will actually increase the sale value of the house as a result.
What are some other ways that people tend to focus on to increase the value of their home?
The outdoor curb appeal is one of the major improvements that homeowners make a significant investment in. Installing slab walkways or a nice stone patio or wooden deck is one of the most convenient ways to improve the outdoor living space of the home. Now, what about other things that you can do inside the home?
You could buy all new bedroom furniture and enjoy a great, new experience in your bedroom. Painting the walls with fresh, modern colors can do wonders to help make your home more comfortable and enjoyable to live in.
If you have any type of cellar or unfinished part of your house, such as a garage bay that you don't use for anything, you could even think about converting it into livable space.
Within every home, there are countless ways that you can improve the living space, add living space, and boost the overall value of your home. However, there is that one aspect of home improvement that is simply overlooked by far too many homeowners.
That is replacement windows.
Maybe you've been thinking that it's time to install new windows in your home. Maybe you've started to notice that the condition of your current windows is something to be desired and that you're covering them up more than you're opening them to the world around you.
When you keep the blinds or the curtains closed over during the day, then you will actually have a darker home in which to live. This can affect your overall emotional frame of mind, leading to depression or a sense that you are not getting to most out of your house. At night, it's normal to keep the blinds closed or the curtains drawn closed, but during the day, the more that you can open them up and allow the sun to shine in, the more energy you'll attain in your home.
Also, old windows tend to have a host of problems with them that you might not think about unless you open them every day. They could be painted over and over and over through the years and that can make it almost impossible to open them. The storm windows could be decrepit, the hardware could be corroded and not working properly, and the glass could be damaged, making it unappealing or, when the sun shines through them, highlighted all of the issues with the windows.
All of these factors can have a direct impact on the enjoyment that you have at home. Just take a moment to think about what it's like when you're home during the day and the curtains are not thrown open wide. It may be a habit at this point, something that you started to do (not opening the curtains or blinds) when you noticed how dingy and old the windows looked, but not you don't even think about it.
How dark and drab is the home now? Do you look forward to being home and being inside the living room, maybe reading a book? Do you avoid inviting people over during the day because you don't want them to see just how poor the windows are?
No matter what your reasons are for looking into replacement windows in Lake Forest, it's one of the best home improvement projects that you can do. Not only will you actually improve the living space in every room of your house, but you'll also boost the overall value of your home as well, if you choose the right brand and style of windows. This last statement is very important. If you choose cheap, low end windows, then you're going to find that the value of your home won't increase very much at all.
When you realize just how important replacement windows are for home improvement, contact California Window & Solar. We have been helping homeowners throughout Lake Forest and the entire Orange County region for years to get the ideal windows for their homes.
If you have any questions about your current windows, we can help answer them as well. When it comes to windows, we're passionate about helping others learn as much as possible so that they can make the best decision for their home.
Client Reviews
Contact California Window & Solar
---