Replacement Windows & Doors in Huntington Beach, CA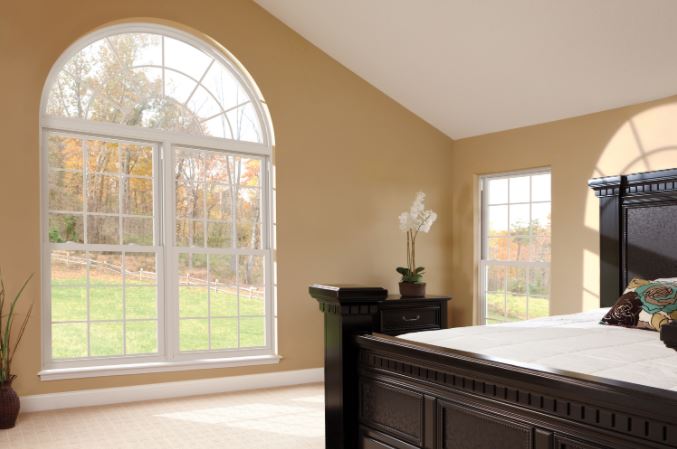 Finding the right company for the things that you need is perhaps, arguably, the most important part of the process, especially when it comes to home improvement projects. When you're in the market for replacement windows for your Huntington Beach home, finding the right window company could very well be the difference between an investment that works out in the long run and one that falls short.
Three Kinds of Window Replacement Companies
When you stop and think about it, there are three basic types of window replacement companies. First, there's the small 'company' that is essentially little more than a one person operation.
This type of 'company' will generally not have a gallery where you can go and actually see the windows, touch them, and get an idea about how they work before you buy. They may have a website, look impressive, but then they show up at your door, one guy in an old, beat up pickup, and you're left wondering the whole time if you made the right decision.
The second type of window replacement company that you'll find is the large corporate style. This could include the mega home improvement superstore that carries just about everything you might need to do home improvement projects yourself. This category will also include very large companies that have 50 or more employees and they'll generally have a number of 'specialties,' not just windows or doors.
Finally, the third type of window replacement company is the medium size operation. These are generally family owned and operated, have a handful of highly experienced professionals working for them, and a ton of experience. They also focus specifically on windows and doors, and that's it. They don't get into patio renovations or trying to sell you on roof repairs.
Now that you know the three main types of window replacement companies, let's talk about what you should look for and why one is better than the others.
Personal service
As a homeowner, you want to make the best decision for your house and your family. That means you want the best windows that you can get within your budget.
Are you going to find that at the first or second type of company? It's not likely going to happen. Why? That's simple: money. Those major companies are in business to make money. That's how they got to be so big in the first place, and they spend a lot of money on marketing and studying customer buying habits.
They know that they can draw you into their store with promises of low prices, then they get you hooked and push to 'close the deal,' all while you're still trying to wrap your head around some of the features of the windows you've been looking at.
If you have a question that could highlight some issues with the windows for the long-term, they will usually deflect it subtly, and while you might think it was answered, they've already moved onto the next, 'Our sale only lasts until …' line.
That's not personalized service. It's not even support.
Buying new windows for your home is a major investment. It's not something that you should be taking lightly, so you shouldn't be manipulated into making a decision because some sale is going to end soon.
You won't get personal service from those large companies and the small, one-man operations are desperate to make deals, so you never know what you're going to get.
However, with the medium sized window replacement company with 10 or 20 employees, you're going to be treated like royalty. Like at California Window & Solar. You will be met by experienced professionals who are more interested in educating you on windows to make sure that you get what you need and want, not what we want to sell you.
You'll be allowed to ask as many questions as you need about windows in order that you are assured to get the right ones for your home, and your budget. This is a significant investment, and it deserves the right level of attention to you, the consumer.
Experience
Large companies usually have high turnover. They also have 'salespeople.' Do salespeople tend to have the customer's best interest in mind? Not usually. Nor do they often have the same level of experience that you'll find with a company like California Window & Solar.
One-man independent contractors may have a ton of experience working in carpentry, construction, or other types of work, but do they have experience with windows? Is it enough to ensure that your windows will be the right ones for your home or that they will be installed properly? You may get lucky.
But this is your home, your castle. This is your sanctuary away from the hustle and bustle of the world. You deserve to have a place where you can go and enjoy, and if you end up with windows that aren't right, or you pay too much for them, you're always going to be reminded of that decision.
Having experienced professionals who put your needs and interests above making a profit is the best option. That's what you get when you choose California Window & Solar.
Selection
What do you get when it comes to selection at California Window & Solar that you don't get anywhere else? You get the best windows from some of the most well respected manufacturers in the industry.
At the large warehouse home improvement stores, you get to choose from low end, familiar brand names, but they aren't high quality. That's why they're less expensive. They simply won't last as long as the windows we offer at our store.
Plus, when you choose California Window & Solar, you will be able to actually see, touch, and try the windows that we sell. Our showroom gives you the best perspective on how your new windows will look in your home.
So when you want the best replacement windows for your Huntington Beach home, look no further than the best company in Orange County: California Window & Solar.
Client Reviews
Contact California Window & Solar
---