Replacement Windows & Doors in Fountain Valley, CA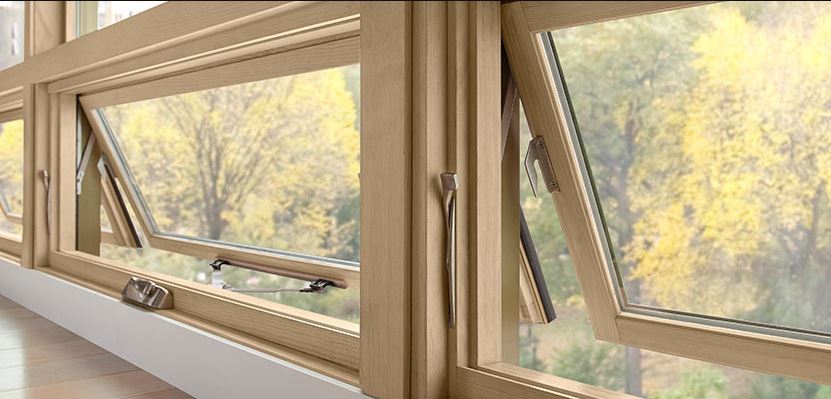 Finding the right company for any major home improvement project is one of the most important parts of the process. If you choose a company that doesn't treat you right, doesn't have your best interest at heart, or doesn't have the experience to help you make the best decisions about products, services, and other aspects, then you could end up spending more money than you should, and end up with something that you don't really want or need. When it comes to replacement windows, it is absolutely essential that you find the right company.
Qualities to Look For in Your Future Replacement Windows Company
There are plenty of companies that you will find all throughout Orange County and Fountain Valley that promise experience, quality, and results. Let's be frank … talk is cheap.
You want to know that you are going to have the right company for you and your family. How do you set out to determine which company is being straightforward and honest with you? How do you know which company is going to place your interests above their own?
That last line sounds like a conundrum … how could a company stay in business by placing the needs of its customers above its own?
Well, to be honest, that exactly how small businesses were successful forty years ago and more: they focused on taking care of their customers, even if it meant helping them find another business that could assist them more appropriately. Yet today, there are more and more small businesses and companies that are waking up to the fact that quality customer service and support are essential.
Sure, people want to save money, but when they want quality, when they want to get the best products (in this case, windows) for their home and they understand that quality is far more important than saving ten or twenty dollars, then they are going to be willing to spend a bit more to get the right service and support, and the best products that they can for their home and their family.
So what are some of the traits that you should look for when searching out the best replacement window company for your Fountain Valley home?
Selection
Knowledge
Professionalism
Integrity
Experience
Satisfaction
Let's look at each of these in more refined detail below.
Selection
Most window replacement companies only focus on a couple of key manufacturers for the windows that they offer their customers. However, that doesn't mean that they can't have a wide selection of them to choose from.
From casements to double hung windows, from bay windows to bow, from picture windows and more, you deserve to have a company that offers a full selection of windows and window sizes.
What if you want to expand the current window size that you have in your living room? You should have a company that can handle this requirement. California Window & Solar is that company.
Knowledge
The window replacement company that you choose should have plenty of knowledge about windows. Not only knowledge about windows, but everything that has to do with windows, such as features, things that you may not have thought about or considered, and even about the installation process.
You can gain knowledge by reading a book, but rarely will you have the same exact house as someone else. That means that the person who helps you find the ideal windows for your home should have a special set of knowledge about windows that will guide you through the selection process and answer any questions that you have about replacement windows.
Professionalism
Many companies talk about 'professionalism' as though it's a commodity. Professionalism means that the moment you step through the doors of a business, you are going to be treated with respect.
Professionalism means that there are no such things as 'bad questions.' It also means that the person with whom you speak will be able and willing to sit down with you and discuss all of the available options for your home when it comes to new windows.
Integrity
Integrity is built over time. It's something that you gain through years of serving customers. For a company to have integrity, it means that it places the needs of its customers first and answers all questions and resolves any issues that arise.
It means that the company advertises itself honestly and fairly, as well as the selection and prices for its services and products. Integrity means that there are no 'hidden' fees or charges, no 'gotcha' moments, and no funny business.
For a company like California Window & Solar, you don't get a BBB A+ rating unless you have integrity and that's exactly one of the many things that separates this company from all others in the Fountain Valley region.
Experience
The more that you do something, the more experience you gain. When it comes to replacement windows, the more experience that a company has, the more comfortable you'll become knowing that you're going to end up with the ideal windows for your home and that they are going to be installed perfectly every time.
Experience within the window business also means that if you have any issues with your windows at any time, just a quick phone call can allay any concerns, answer any questions, or solve any problems.
Satisfaction
Having a long list of customers through the years who are more than thrilled and satisfied is a great goal, but it's not what most businesses achieve. In fact, more than 90 percent of small businesses fail within the first two years. 95 percent fail within 5 years.
California Window & Solar has been in business now for a generation. We are family owned and operated and hold fast to the qualities and characteristics that helped us to grow into the business that we are today.
When you want the best window replacement company for your home in Fountain Valley, contact California Window & Solar. BBB A+ rated and more experienced than almost any other company in the Orange County region.
Client Reviews
Contact California Window & Solar
---