How to Research Replacement Windows in Costa Mesa, CA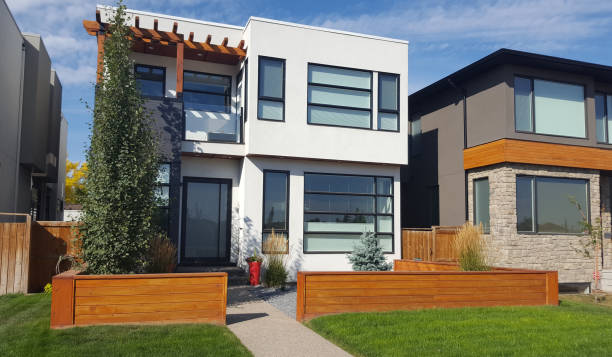 Looking for replacement windows and doors in Orange County? California Window & Solar has you covered! We provide top-notch vinyl, fiberglass, wood, and aluminum options from trusted brands like Milgard, Simonton, Ply Gem, and ThermaTru. Our team of experienced installers is certified by the AAMA InstallationMasters™ Institute, ensuring professional installations every time. In addition, we offer Norman Shutters & Blinds and solar energy solutions. Don't get overwhelmed by the process—let us handle it for you. Contact us today at 1-949-284-7483 for your new windows, entry doors, shutters, or blinds.
Client Reviews
It's not every day that we shop for replacement windows and doors. For most people, these purchases are rare, only happening once or twice in a lifetime. This means that most of us need to familiarize with what the industry offers. Or, for that matter, what is the benchmark for standards of quality, durability, and performance?. So how should a person know which replacement windows in Costa Mesa, CA, work best for their situation?
That's where our team of industry professionals can help. California Window & Solar has been at this game for many years. We know the products and the business and go to great lengths to help our customers find window and door products that meet their needs. As you begin your research, here are a handful of things we recommend you keep in mind:
1. Product Safety and Security
Most homeowners know that the security and safety of their home are only as good as the windows and doors that are installed in the home. Given the opportunity, thieves or intruders will always use these access points first. California Window & Solar only sells products that meet or exceed industry forced entry testing standards. Our window lock systems and all product hardware and materials are rigorously tested. Even our window frames are tested for strength. We want to understand performance under stressful conditions that might occur during a physical break-in or an intense windstorm or earthquake.
2. Window Energy Efficiency
Given the numerous window and door products in the marketplace today, it can take time to discern the hype from the real deal. Some products perform well, while others don't. How can you tell which replacement windows in Costa Mesa, CA, are worth considering?
For starters, make sure you only buy window and door products that are Energy Star rated. The U.S. Environmental Agency and Department of Energy started promoting the Energy Star to help consumers better understand energy consumption efficiency and energy saving products. Manufacturers are encouraged to meet industry standards of efficiency. They must submit their products for review and testing to receive the coveted rating.
As a consumer, it's wise to only shop for products that meet these standards. Buying energy-efficient products will not only save you money; you will be doing your part to conserve energy, which is good for our planet.
3. Customized Window and Door Products
Many homeowners want to add a personal touch to the look and performance of their windows and doors. In recent years, a significant number of bespoke options have become available. These options include the ability to craft the design, frame color, glass quality, pane count, insulation value, and more. Additionally, you can have windows built to meet off-size and shape specifications. If you need customization, be sure to have a conversation with one of our professionals.
4. Pro Installation Services
Experience has taught us that only some installers are qualified to install every window. Sure, a general contractor can figure out how to secure a window, but it still needs to be done correctly. With proper installation training, a window or door will likely perform up to its potential.
As a consumer, you lose out when this happens. You may not experience the gains in promised energy efficiency and performance. Worse still, if something goes wrong, any warranty coverage may be voided due to an unqualified installation, leaving you with the repair bill. As you shop for windows, hire a trained and qualified installer. Our team is manufacture certified to install all the windows we sell.
5. Price of Replacement Windows in Costa Mesa, CA
Price is certainly important, but there needs to be a better measure of window and door quality. Some manufacturers play price games with their products, sometimes even charging high prices for poor-quality products! Fortunately, our window experts can help you avoid these tricky industry pitfalls. As the saying goes, "The bitterness of poor quality endures long after the sweetness of a great price."
No Cost Consultation with a Pro
Here at California Window & Solar, we believe in doing business the right way. We care for our customers and look out for their best interests first. And it shows. Our customer satisfaction is second to none, and our reputation for quality precedes us. Just look at our A+ rating with the Better Business Bureau. We're proud of our commitment to excellence, and the awards and accolades help us know that we're on the right track. If you're thinking about buying replacement windows in Costa Mesa, CA, give us a call at (949) 284-7483. Or visit our convenient showroom at 2915 Red Hill Ave Ste B104, Costa Mesa, CA 92626. We'll take care of you.
Windows & Doors FAQ's
Is Milgard Window a Good Window?
They're one of the most trusted names in window products in the U.S. They're still the largest producer on the West Coast. As far as consistency is concerned, ask the people at Builder Magazine. They singled out Milgard Windows as Best Quality Vinyl and Most Used Vinyl Window not just once, but 6 times. Learn More.
What's the Best Material for a Front Door?
Wood. Wooden exterior doors are a common choice particularly because they can be customized to suit your size, shape, and style preferences. More wood front doors are also simple to customize with decorative glass accents, transoms, or side lights. Learn More.
Are Norman Shutters Good Quality?
Yes, Norman supplies its valued customers with a high-quality product at an affordable price. Their exceptional style variety in shades and blinds makes them a unique choice among all window manufacturers. Learn More.
Client Reviews
Contact California Window & Solar
---