Replacement Windows & Doors in Anaheim Hills, CA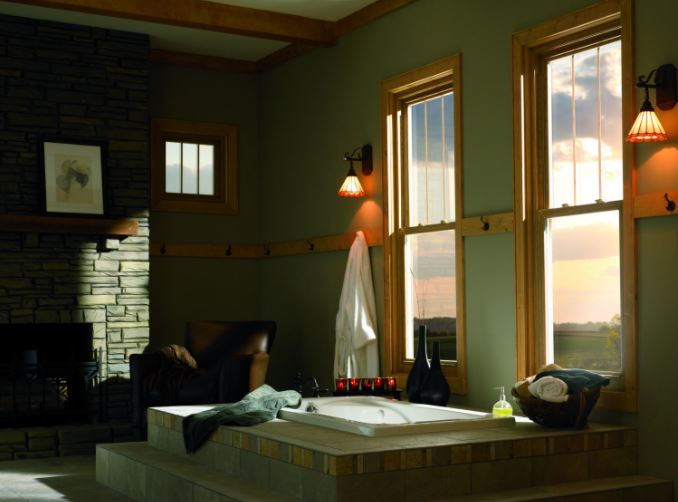 When you're considering replacing the windows in your Anaheim Hills home, what should you consider? There are many aspects to new windows and you should discuss and consider all of them before making any decisions, but there are a few that are pivotal, above all others.
Too often, homeowners think about just replacing their existing window with something comparable. In other words, if you have double hung windows in your bedrooms, then you'd just be thinking about getting the same type of windows to replace them. If you have a picture window in your living room, then you might not even want to think about replacing it, just the windows along the sides. However, did you know that while your double glazed or double hung windows wear out over time, making it more difficult to open, the same is true about that picture window?
What if you have a great looking lawn or view from your home and it's not being done any justice at the moment? Wouldn't a beautiful bay or bow window be something that you'd consider?
You may also be thinking about the cost of the windows. So let's talk about a couple of things that you should consider before making any decision about replacement windows for your Anaheim Hills home.
How Windows Can Alter the Entire Feel of Your Home.
Did you know that windows can completely transform your home? Did you know that if you change out one simple thing to do with your windows in your living room that you could create a more open feel to the room?
You could end up having windows that expand your view of the outside world, whether you have rolling hills in the background or a view of the ocean. One reason why some of the homes in Anaheim Hills are small and don't take full advantage of the incredible views that many of us have is because of the sun and the heat that it brings in with it.
When you have the sun pouring into your house at any time of the year, you'll notice that it gets incredibly hot inside. You may close the shutters or blinds or curtains just to keep that heat from forcing you to run the air conditioning system around the clock.
What if you had wider, larger windows that are coated with something that blocked the heat inducing UV rays (ultraviolet radiation) from the sun? You could end up having all that natural light flooding into your home without much of the heat that comes in with it.
Imagine what you could do with that scenario. You would have a completely different atmosphere in your home during the daylight hours. It would be incredible for the days when you're not at work or on the weekends when you have friends and family coming over for a visit.
It's called Low-E3 and it is added to the windows to block out the harmful UV rays of the sun. But don't worry, the angle of the sun has a lot to do with how much of the heat gets blocked, so during the winter, in the early morning hours when it's cold out, the sun rising will get some heat into your home.
Consider how you want your home to look with new windows. Would you want to open up some of those areas that have smaller windows at the moment? Or would you prefer to have some of the larger windows brought down to a smaller size? When you change the size or style of window, it will require more work as a result. More work is going to increase the cost as well.
When you're thinking about replacement windows, now is the time to make these types of decisions. If you can't imagine what your home, or individual rooms, might look like with a larger window, or smaller one, you can contact California Window & Solar. Our professionals have many years of experience helping homeowners just like you sift through all of the options available to them, and to choose the perfect windows for every room in your home.
What else should you consider when starting to look into replacement windows?
The next thing that you should consider when looking into replacement windows for your Anaheim Hills home is financially related. You're going to be spending a considerable amount of money on this home improvement project. In fact, it's one of the top three home improvement projects, based on cost, that you'll likely consider during the time you own your home (kitchen and bathroom renovations are the top two).
While most homeowners look at a kitchen remodel or bathroom renovation as being an investment in their home, that's not the same when it comes to replacement windows. It's strange that homeowners tend to think about the cost of new windows as being an expense, rather than an investment, but it's something to think about now.
When you think about an expense, what do you tend to focus on first? Price. You aren't so worried about quality or some features, as long as you can get the products for a decent price. The more you save, the better off you'll be.
Yet when it comes to windows, when you spend more, you get more. That means for energy efficiency, more convenience, and more return on your investment.
New windows can actually increase the value of your home. That means your home will be worth more with the right new windows (not just any windows), so your investment will actually pay off almost instantly.
As long as you begin the process of searching for replacement windows with these two thought swirling around in your head, you're going to be much more likely to find the right windows for your home.
Finding the right window company will make the difference. So when you're ready to replace your existing windows, contact California Window & Solar today. We've been helping homeowners like you find the perfect windows for their home for decades.
Client Reviews
Contact California Window & Solar
---