Replacement Windows Aliso Viejo, CA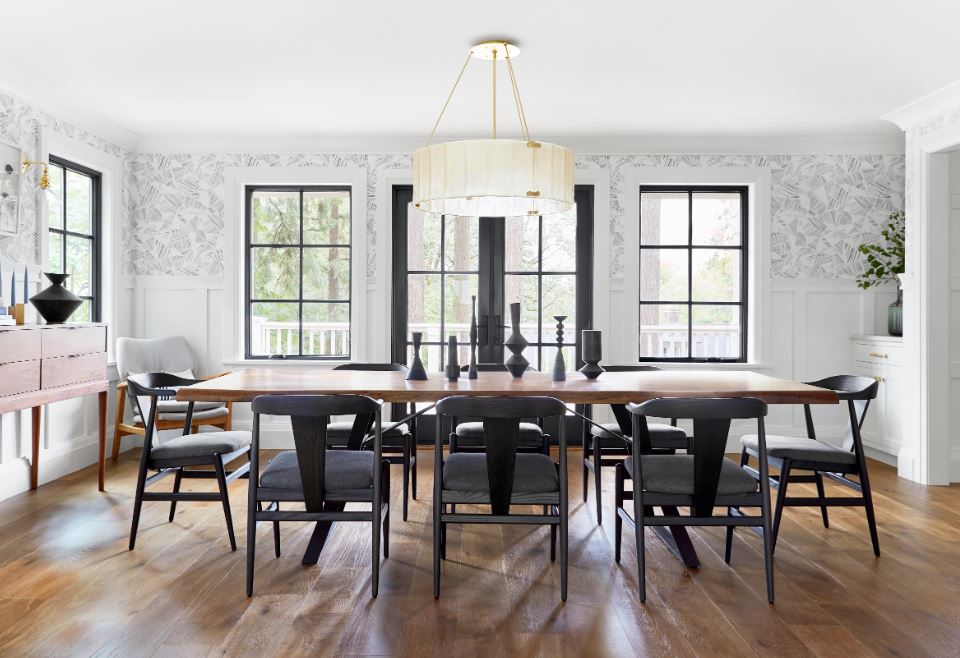 High-Quality Replacement Windows in Aliso Viejo, CA
You may have noticed your windows are no longer performing up to the standard you would expect. If that's the case, you might want to get them inspected by a professional to determine whether they can be improved or repaired. It's also possible that it may be time to install replacement windows in Aliso Viejo, CA.
Why an Inspection Can Help
When an expert inspects your window openings, they will look for evidence of aging, damage, and functional wear and tear. Summer heat and sunlight can wreak havoc on your window frames. Material stress, faulty seals, and warping can happen under the daily cycle of heat expansion and contraction. In time, the ongoing stress causes poor window performance due to lost integrity and efficiency. Worse yet, the security of your home can be compromised by older windows that are not up to the task of protecting your home.
An ethical window professional will know what to recommend to help you bring your home's window openings up to standard. Whether that means repair or replacement, they can provide invaluable solution ideas to mind.
Benefits of New Replacement Windows in Aliso Viejo, CA
If a replacement is needed, the fenestration industry has never been better. Modern window technology has progressed rapidly over recent decades, bringing a large variety of windows to the marketplace. The innovations have benefited home and business owners in several ways:
1. Monetary Savings
Many years in this industry has taught us the power of quality products. Homeowners who update their homes with modern window technology will always see immediate savings in their monthly utility bills. Sometimes the realized savings can be as high as 30 percent!
An additional saving is often experienced by reducing the daily wear on your heating and cooling unit. Your HVAC system will not need to operate nearly as often to help you maintain your home's internal temperature. This represents lower repair and maintenance costs and extends the useful life of your current equipment in the long run.
2. Improved Energy Efficiency
New windows can drastically increase the performance of your home's thermal envelope seal. By reducing the amount of heat exchange between the indoor and outdoor environments, your internal climate will remain constant at pre-assigned temperature settings. That helps you keep more money in your pocket each month and helps the environment by streamlining the amount of energy you use.
As a consumer, you can find the most efficient windows by looking for their energy star rating. Window manufacturers who submit their products to testing against energy star rating standards are identified as such. You can inspect products by these efficiency ratings and buy as preferred.
3. Enhanced Security
Older windows are a known security concern. Thieves understand this and will intentionally target homes with less robust window protection. It serves as a possible point of entry without excessive effort.
Fortunately, modern windows can be installed with security glass or other hardening measures that create resistance to breakage. Tamper-proof internal lock mechanisms and other security improvements can deter intruders from trying to break into a home. Most window manufacturers take the time to measure their window's resilience against the industry's forced entry testing standards.
At the same time, window security must not interfere with the potential need for escape during an emergency situation. If a home were to catch fire and the only way to exit the house was through a window, it's important that the window is intuitive to use and easily opened from the inside.
4. Customized Windows
Many homeowners have noted the more recent option to customize their replacement windows in Aliso Viejo, CA, to meet their particular wants and needs. The size and shape can be tailor-fit to the wall opening. This eliminates gaps and tightens up the seal and efficiency performance. Beyond that, you can also choose the type of window you want, along with preferred material, color, glass layer count, insulation value, design, and more. The options to create the perfect window that will match the aesthetic style of your home are endless.
5. Better Quality of Living
It may seem like a little thing, but good windows go a long way in the user experience of how a home performs. From daily ease of use to occasional simplicity of cleaning, the details add up. New windows can bring you a level of satisfaction that you never knew was possible.
Call for a Conversation
At California Window & Solar, our experts are ready to help you discuss ways to improve your home's efficiency. Call us for a free consultation about repairs of your current windows or possible replacement windows in Aliso Viejo, CA. We can answer any questions you may have. Our showroom is at 2915 Red Hill Ave Ste B104 Costa Mesa, CA 92626. Call today at (714) 434-8650.
Client Reviews
Contact California Window & Solar
---